Transformative Research Challenge
PPR Special Prize
Terms and Conditions
Background Information
FAO's Peste des Petits Ruminants (PPR) Secretariat and the World Food Forum (WFF) Transformative Research Challenge (TRC) are joining hands to inspire innovation and find sustainable research approaches to combat and eliminate animal diseases with the first ever PPR Special Prize.
PPR is a highly contagious viral disease currently present in nearly 70 countries in the Middle East and Arabian Peninsula, Africa and Asia. The eradication of PPR is technically possible, as long as resources are available for accurate diagnosis, surveillance, vaccination and cooperation between all stakeholders. This prize invites researchers from affected countries to provide their innovative solutions to achieve this!
Learn more about the Terms and conditions of the Transformative Research Challenge.
Part I: Particulars of the Competition
1. Prizes and benefits
All winning Entrants will be offered:
1.1 Funding: research grant of up to USD 10 000 to facilitate data collection and analysis as well as purchase of reagents and laboratory; this funding will be assigned to the Entrant through a Direct Beneficiary Grant and following timelines agreed upon in the "PPR Special Prize" Grant Agreement Form.
1.2 Networking: access to a global audience of young leaders and organizations from the public and private sectors, as well as the United Nations agencies which are participating in or supporting the WFF, and FAO.
1.3 Visibility: the WFF and FAO provide a platform for Entrants to showcase their innovative research ideas and approaches to a global audience, including visibility via FAO offices in countries where the Entrant is based, as well as through FAO events and being featured on the PPR Global Eradication Programme webpage and any other relevant webpages.
2. Eligibility
2.1. The Competition is open to young researchers who have reached the age of 18 and are not older than 35 at the time of entry and are currently undertaking a MSc or PhD training programme. In case of group submissions (with a minimum of 2 and a maximum of 6 participants per group), all applicants must comply with this condition.
2.2. Research proposed in the Application Form must contribute to the eradication of PPR.
2.3. WFF and FAO personnel and their immediate family members (spouses, parents, children, siblings, and their respective spouses, regardless of where they live) or persons living in the same households of such personnel, whether or not related, are not eligible to enter the Competition. WFF and FAO will agree on the eligibility of Entrants. Partners or relatives of staff of the partner institutions involved in the launch of the Competition, and relations of the judging committee are not eligible to compete.
2.4. Entrants can only submit original work that has not been published in any journal for which they are the sole creators and copyright holders. In case of a group of authors, the names and ages of all authors must be listed and will be considered as a single Entrant in the copyright rules described below, as well as for the prizes and benefits indicated in Section 1.
2.5. Each Entrant must provide (through the online Application Form):
a) Their name, current position, and contact information (e-mail and phone number),
b) Their academic supervisor's name and contact information,
c) The name of the research institute they are enrolled in,
d) Their biography (maximum 500 words),
e) The title of their proposed research project (maximum 15 words),
f) A brief description of their project (maximum 250 words),
g) A description of their work plan, including measurable objectives, proposed activities to be carried out, project outputs, and estimated timeline for project completion (1000 words),
h) A brief description of how the project can contribute to the eradication of PPR (250 words),
i) A brief description of any foreseeable risks in the research activities proposed and how they could be managed (250 words)
j) A brief description of their research dissemination plans (250 words)
k) Any collaborating institutions or organizations
l) A detailed breakdown of how the funding assigned to them via the Direct Beneficiary Grant would be spent, and
m) The total amount requested in USD, which shall not exceed USD 10 000.
2.6. Each Entrant must provide a copy of their identification document following submission of the Application Form.
2.6. Entrants accept these Terms and Conditions by submitting the Application Form.
2.7. Entry to the Competition is free of charge.
3. Process and selection criteria
3.1. Submissions will be accepted from 1 August 2022 until 10 September 2022, 23:59 (CEST).
3.2. All applications will be screened and reviewed by a PPR Special Prize Technical Evaluation Team who will evaluate the eligibility of the applications based on the eligibility criteria, then score and rank the applications based on the selection criteria described in the Operational Manual. The shortlisted and ranked applications will then be reviewed by the Selection Committee who will validate, reject, or request for amendments or clarifications with reference to the pre-defined eligibility and selection criteria.
3.3. Selection will be based on the following criteria:
Research activities described are aligned with the priority research topics;
Research activities described are feasible and sustainable;
Research activities described are led by research institutes located, and will be implemented, in countries affected by PPR in the Middle East, Africa, and Asia;
Describe plans for outreach and dissemination of results.
Winning Entrants will be announced during the TRC Innovation Awards in October 2022, in the form of a video (see example of the Young Scientist Group video announcement).
Part II: General Terms and Conditions
4. Your copyright and moral Rights
4.1. The WFF and FAO respect your rights and do not claim ownership or copyright for works you submit to this Competition. You will retain full ownership and copyright to each entry.
4.2. In addition, your moral rights are respected. Whenever your work is published by the WFF, FAO, and their partners, you will be credited. Failure to publish a credit due to error or oversight shall not be deemed a breach of this condition.
5. Your representation
5.1. By submitting works to the WFF and FAO, you confirm that for each work submitted:
a) You alone are the author of the information provided in the online Application Form and that it is your original work, and to the best of your knowledge, no third party can claim any rights to the material submitted.
b) You are the sole copyright holder.
c) You have not licensed any rights in the work that conflict with the usage rights required by the WFF and FAO.
d) That it does not include trademarks, contract rights, or any other intellectual property rights of any other third person or entity. e) You will be responsible for any claim made by any third party in respect of your entry and to fully indemnify the WFF, FAO, and their sponsors and partners in respect of all royalties, fees and any other monies owing to any person or entity by reason of your breaching any of the foregoing.
5.2. The WFF and FAO reserve their right to disqualify any entry that is incomplete, not relevant to the theme, or does not comply with any of the Terms and Conditions and the WFF's and FAO's values and guiding principles, even after the entry is submitted.
6. Unacceptable Content
6.1. The WFF and FAO reserve the right to disqualify any Entrant for content or behavior:
a) That is disrespectful of the impartiality and independence of the United Nations, reflects adversely on the WFF and FAO; is incompatible with the aims and objectives of the WFF and FAO; is derogatory to any persons;
b) That is or could be construed as threatening, false, misleading, abusive, harassing, libelous, defamatory, vulgar, obscene, scandalous, inflammatory or profane;
c) That could constitute or encourage conduct which would be considered a criminal offence, give rise to civil liability, or otherwise violate any law.
7. Use of Works
7.1. By participating in this Competition, you agree that any work you submit may be used free of charge by the WFF, FAO and their partners for non-commercial marketing and promotional purposes. These uses may include, but are not limited to, the following:
a) Displaying the Application Form entries on the WFF and FAO websites (and possibly websites of partners) and social media networks, and for the selected Entrants, featuring profiles using the information of Entrants submitted in the Application Form and associated materials.
b) Displaying the entries in any media for non-commercial use to promote the work of the WFF.
c) Extracting, reproducing any component of the work as necessary to promote the work of the WFF, FAO and their partners.
7.2. You acknowledge your responsibility for protecting your entry against misuse by third parties. The WFF, FAO, and their partners can assume no responsibility and are not liable for any misuse of works.
8. Miscellaneous
8.1. WFF and FAO reserve the right to cancel, modify, suspend, or delay the Competition in the event of unforeseen circumstances beyond their reasonable control. WFF and FAO reserve the right to change, amend, delete, or add to these Terms and Conditions at any time.
8.2. WFF, FAO, and their respective personnel shall not be responsible or liable for any claims, demands, losses and liability of any kind or nature arising out of or in connection with your participation in this Competition or your acceptance or use of the prizes and benefits awarded.
8.2.1. WFF and FAO shall not be responsible or liable for:
a) any problem, loss, or damage, misdirected or illegible entries, delay and/or failure in receiving and sending the entry as a result of any network, communication or system interruption or error, or
b) any error, interruption, deletion, defect, delay in operation or transmission, site failure or unauthorised access to entries.
8.3. WFF and FAO do not represent or endorse the accuracy or reliability of any data, information or other material provided by any Entrant. WFF and FAO explicitly disclaim any responsibility for the content of any data, information and materials provided by the Entrants in the context of the Competition.
8.4. By submitting your Application Form in the Competition, you agree to indemnify, defend, and hold and save harmless, the WFF, FAO and their partners against all suits, proceedings, claims, demands, losses and liability of any kind or nature brought by any third party against the WFF and FAO, including, but not limited to, all litigation costs and expenses, attorney's fees, settlement payments and damages, based on, arising from, or relating to the WFF's and FAO's use of the information provided in the Application Form. The obligations under this section do not lapse upon closure of the Competition.
8.5. By participating in the Competition, Entrants provide their explicit consent for FAO and WFF to process, share and otherwise use their personal data included in the Application Form, especially name and country, for the purposes and within the context of the Competition, WFF and FAO institutional activities, and any other purposes outlined in these Terms and Conditions, in accordance with their respective data protection rules, regulations and policies. The data may also be used by WFF and FAO in order to verify the Entrant's identity, postal address and contact details or to otherwise verify the Entrant's eligibility to participate in the Competition.
8.6. Nothing in these Terms and Conditions or in any rules related to the Competition, nor any acts performed, or statements made in relation to the Competition, shall be deemed a waiver, express or implied, of any of the privileges and immunities of the partners of WFF and FAO.
9. Acceptance
9.1 By submitting entries, the Entrant confirms that the Terms and Conditions for this Competition, as set out above, have been read, understood, and agreed to by the Entrant.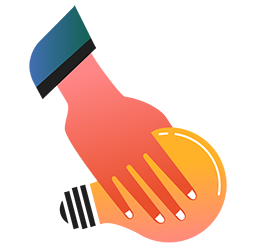 Let's create a better food future, together.
Be part of the solution.