Agrifood Tech Innovations for a Healthy Planet: WFF and XTC Host Event at Stockholm+50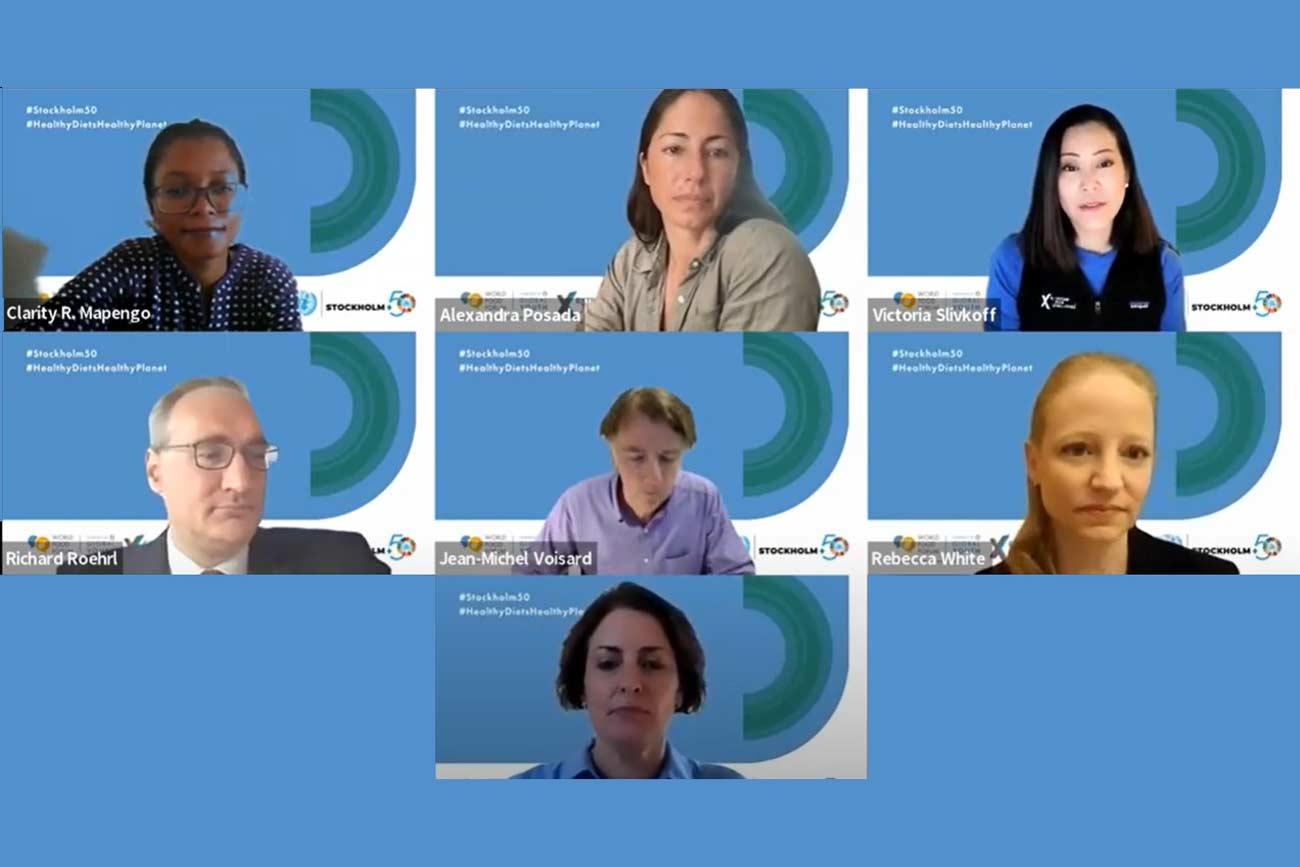 On 2 June, the World Food Forum (WFF) collaborated with Extreme Tech Challenge (XTC) to host an associated event at Stockholm+50 on " Agrifood Tech Innovations for a Healthy Planet: Creating opportunities and empowering the next generation of agripreneurs." The event brought together top global startups and innovators who are leading the transformation of agrifood systems, and it sought to engage and inspire young entrepreneurs working at the intersection of food, agriculture and the environment.
"I use the word transform not very lightly but very seriously because that's what we urgently need to do to fix our agrifood system in a way in which it can provide food for everyone in our planet," said Beth Bechdol, Deputy Director-General at the Food and Agriculture Organization of the United Nations (FAO). She stressed that current agrifood systems are not efficient and we need a substantial shift in order to provide healthy diets to the more than 800 million people who are hungry today and the additional people who will inhabit the world by 2050. "Today is all about solutions," Bechdol said. We cannot rely on business as usual but need innovation, a disruption of the status quo, and new ways of producing and consuming. "Innovation can come from anywhere and from anyone, all you need is an idea, passion and tenacity," she concluded.
The event then went on to showcase real-world solutions from award-winning entrepreneurs in a panel on "Youth-led innovations for a healthy planet." The panel highlighted the crucial role youth play in innovation and harnessing the power of technology to achieve the SDGs. It also showed the differences in perspectives and priorities between various generations, and how young people are committed to tackling the challenges they face that are going to characterize their future. The panel demonstrated how youth are bringing new ideas and ways of thinking that have the power to disrupt our current agrifood systems. It also stressed the importance of systems and platforms that support the inclusion and success of younger generations. As Clarity Mapengo, WFF Young Scientist Group Representative said, "When young people don't have the support, they think they are not enough."
The second event panel, "Supporting the next generation of innovators," brought together organizations and investors who are supporting purpose-driven start-ups. The discussion imparted meaningful tips and advice to aspiring young entrepreneurs and innovators who would like to change the world. The panellists also pointed to the importance of creating a bridge between financial and technological resources and inclusive entrepreneurial ideas in order to create meaningful social impact. In addition, they stressed that innovation must be scaled up and made accessible to anyone, anywhere. "Literacy and knowledge are actually coming to communities through their youth and that's where the innovation exactly happens," said Jean-Michel Voisard, the Global Practice Lead for Agriculture and Food Security at Chemonics International.
The event closed on a high note, with the official launch of the second annual WFF Startup Innovation Awards, powered by XTC. The Awards aim to spur on, support, and champion the next generation of entrepreneurs who are working to create healthy diets and a healthy planet.