Calling all changemakers: Partner with the World Food Forum!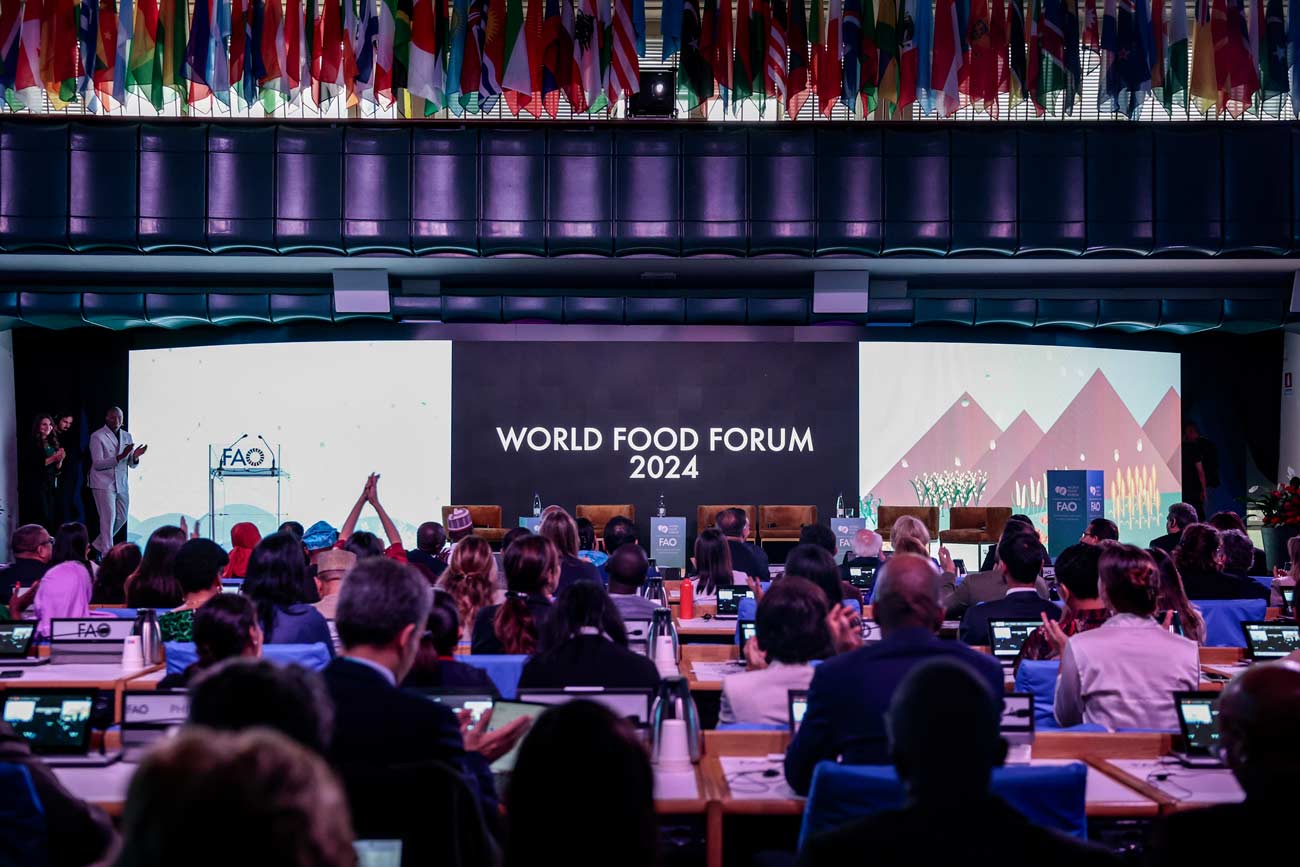 Building on the success of our 2023 flagship event, which drew more than 6 000 in-person attendees, along with over 65 000 online visits from 186 countries, and reached 2.7 billion social media accounts, we are now looking toward the future and expanding the impact of the World Food Forum (WFF) in 2024.
To do this, we will again need the close collaboration of partners who share our vision of empowering youth for more sustainable and inclusive global agrifood systems.
If you are interested in joining forces with us, explore the various partnership opportunities outlined below.
Reach out to us at [email protected] with your proposal or for more details!

Youth Action: Support us in expanding our reach and engagement with youth-led entities and in finding sponsors for our youth action challenges. We are looking for:
Innovation Lab: Let us join forces to further develop our innovation competitions and give youth a chance to make a tangible impact. We are looking for:
Under the Startup Innovation Awards:

Sponsors for the prizes;
Expert evaluators and semi-finals judges;
Investors looking to support entrepreneurship for positive agrifood systems transformation.

Under the Transformative Research Challenge:

Co-hosts to sponsor and co-create our 2024 special prizes (e.g.- from academia, research institutions, UN agencies / divisions);
Expert research mentors and evaluators.

Under the Youth Food Lab:

Sponsors to help grow our impact and support our teams of young innovators, researchers and entrepreneurs.
Mentors and facilitators from academia, private sector or UN agencies;
Education: Help us engage with educators and partners to support food education for children and teenagers. We are looking for:
Educators and experts to host masterclasses and provide educational tools and content for the Youth Skills Hub;
Educators and experts to develop behavioral science tools, and provide capacity building for youth advocacy and training of formal and non-formal educators;
Partners to collaborate and support outreach for our Food Loss and Waste YUNGA Challenge Badge in English, French and Spanish.
Culture: Help us find artists, filmmakers, chefs, musicians and changemakers, and support us in making a difference through the power of culture. We are looking for:
Sponsors to support our cultural activations (the 2024 Film Festival, art exhibitions, and culinary and musical activities)
Partners to further develop our podcast series
Chefs for gastronomy events
Artists and musicians that work on topics related to agrifood systems
Local Action: Support us in expanding the reach and impact of the WFF at the local level. We are looking for:
Youth-led and focused organizations at the national level to initiate, strengthen and grow WFF National Chapters in different countries;
Funding support for WFF National Chapters to implement transformative pilot initiatives at the local level and promote the development of agrifood systems.
Communications: Help us amplify our key messages and reach more youth. We are looking for:
Initiatives to co-facilitate our existing communications workshops;
Online magazines that are in line with our brand and target audience to partner with our communications workshops and collaborate with the attendees;
Organizations and academic institutions who can help amplify the key messages and activities of the WFF to their audiences through digital and social media.