Introducing "Smultronstalle: Fungi Exhibition by Egeon" for the World Food Forum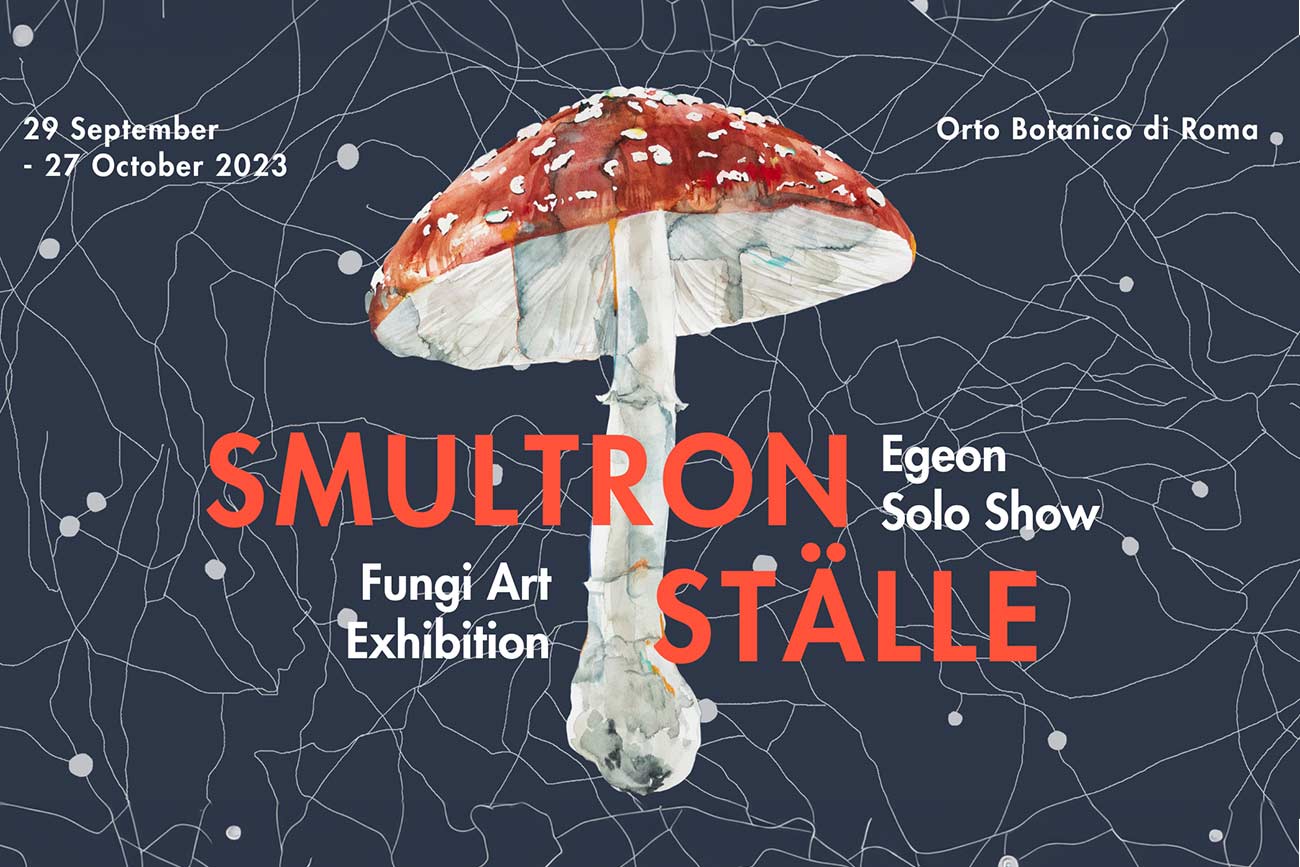 Step into the mysterious world of mushrooms and fungi at the World Food Forum 2023 Art Exhibition "Smultronstalle" by Italian artist Egeon. Located at the picturesque Rome Botanical Gardens nestled in the vibrant neighborhood of Trastevere, it will be open to the public and will run from 29 September to 27 October.
At the heart of this exhibition is a unique combination of both the artistic and technical aspects of fungi. Thanks to technical collaborations with UNEP and FAO's Generation Restoration, the Indigenous Peoples Unit of FAO and Global Alliance for Climate Smart Agriculture (GACSA), the exhibition will be able to effectively use art as a catalyst and universal language to communicate important global technical data and more.
Egeon's Artistic Expression
Egeon is a young artist from Bolzano in the north of Italy and has created an array of stunning custom sculptures, including live mushrooms and watercolor paintings for this exhibition. His work not only showcases his emotional connection to mushrooms, which was passed down to him by his grandmother, but also highlights the inherent beauty within the extraordinary capabilities of fungi. The concept of the exhibition particularly emphasizes nutrient cycling—in this case the process of planting, cultivating, and later using mushrooms as fully organic fertilizer—so one can gain a profound appreciation for their role in nature.
Collaborations
The WFF would like to extend sincere thanks to our supporter of the event, GACSA as well as the FAO Indigenous Peoples Unit and the FAO/UNEP Generation Restoration team for their invaluable technical support.
Special appreciation goes to the youth led TRAMANDARS art association in Somma Vesuviana, Italy for their expert support in organization and design to create this unique exhibition as well as Sapienza University's Botanical Gardens of Rome for their unwavering collaboration.
Finally, the WFF expresses its deep gratitude for the passion, enthusiasm and creativity of Egeon who worked night and day with the WFF Culture team to create this custom art exhibition open to the public for the first time in FAO history.