Opportunity for Nigeria: WFF Launches Call for Essays and Art Inspired by the 2023 Theme "Food Action Accelerates Climate Action"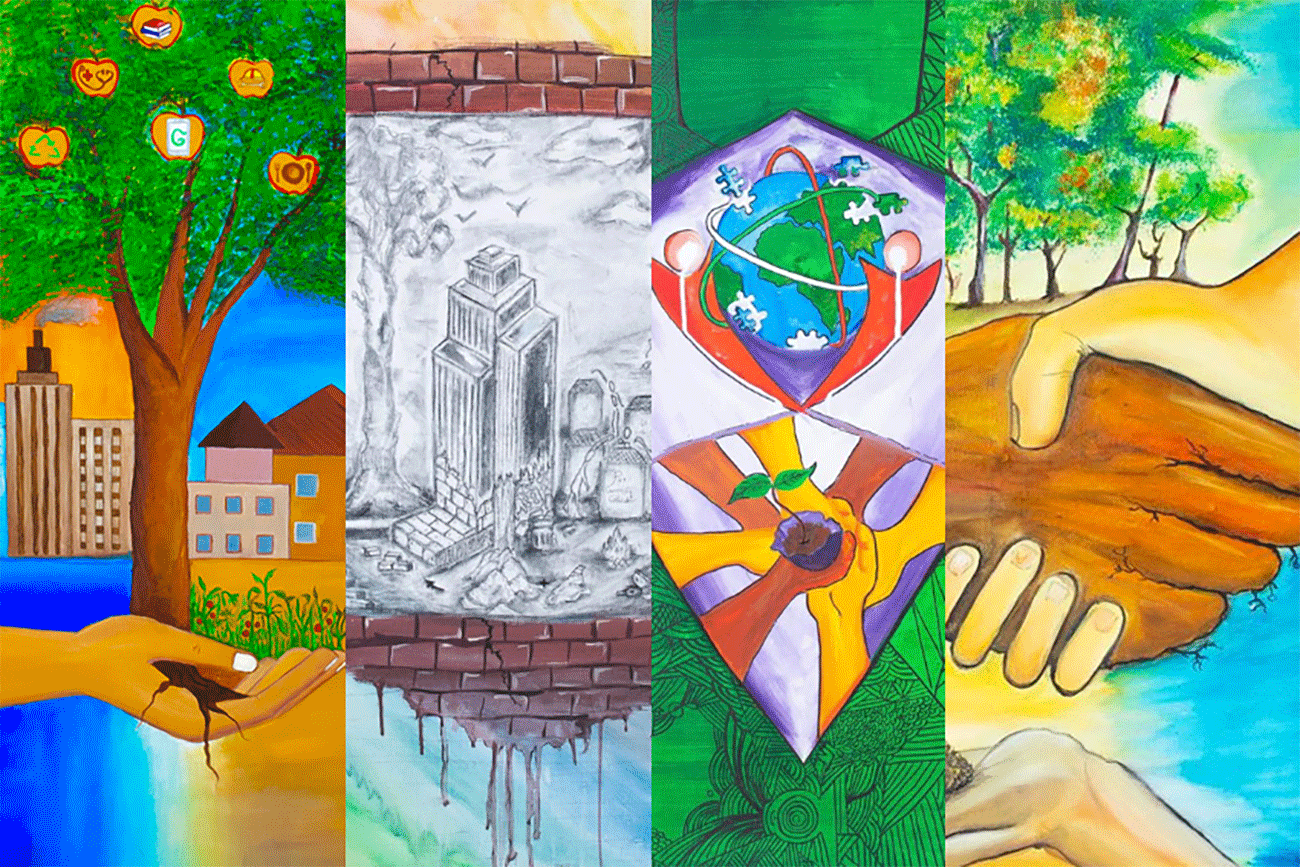 Introducing… Art for Climate Change
The WFF is opening a call for submission of essays inspired by the 2023 theme "Food Action Accelerates Climate Action" in collaboration with Creative Youth Community Development Initiative Solution17.
Are you a young Nigerian innovative artist who is passionate about advocating for the protection of food systems and raising awareness for climate action in Africa through art and writing?
Are you able to depict your essay in painting format? Propose your piece focusing on the 2023 WFF theme, "Food Action Accelerates Climate Action", and get the chance to be featured at the FAO headquarters in Rome, Italy during WFF flagship week October 2023!
We are looking for an inspiring poem or essay that will motivate and mobilize people, creatively and innovatively, to care for the environment .
For this essay competition, the WFF in partnership with Solution17 is looking for creative minds who pen pieces (eventually) accompanied by paintings on canvas addressing:
Issues relating to agrifood systems, such as food security, healthy diets, planet-friendly agriculture, food supply chain problems, food loss and waste, sustainable packaging, the impact of the agrifood sector on people's lives, sustainable socio-economic development and more.
Art and Culture Projects that generate global awareness for climate action projects and connect humanity with nature and innovative strategies that have been implemented to meet the 17 sustainable development goals of the 2030 agenda.
Celebrating the work of inspiring individuals who, from farm to fork, participate in making healthy food available on everyone's plates.
The winner will have the opportunity to have their piece and art featured at the World Food Forum flagship event in Rome from 16 to 20 October 2023, allowing the writer/artist to promote their work, gain visibility and network with other attending participants across different tracks and events.
Eligibility
Submission is open to all youth in Nigeria between 15-25 years old.
Deadline for applications is 20 July 2023.
How to Apply
Interested entrants can apply and submit their essays here. Only the winners will be asked to paint accompanying art. Successful applicants will be contacted for an interview by July 2023.