STI Forum Side Event - Youth Innovation: bolstering climate action through agrifood systems transformation in the context of COVID-19 recovery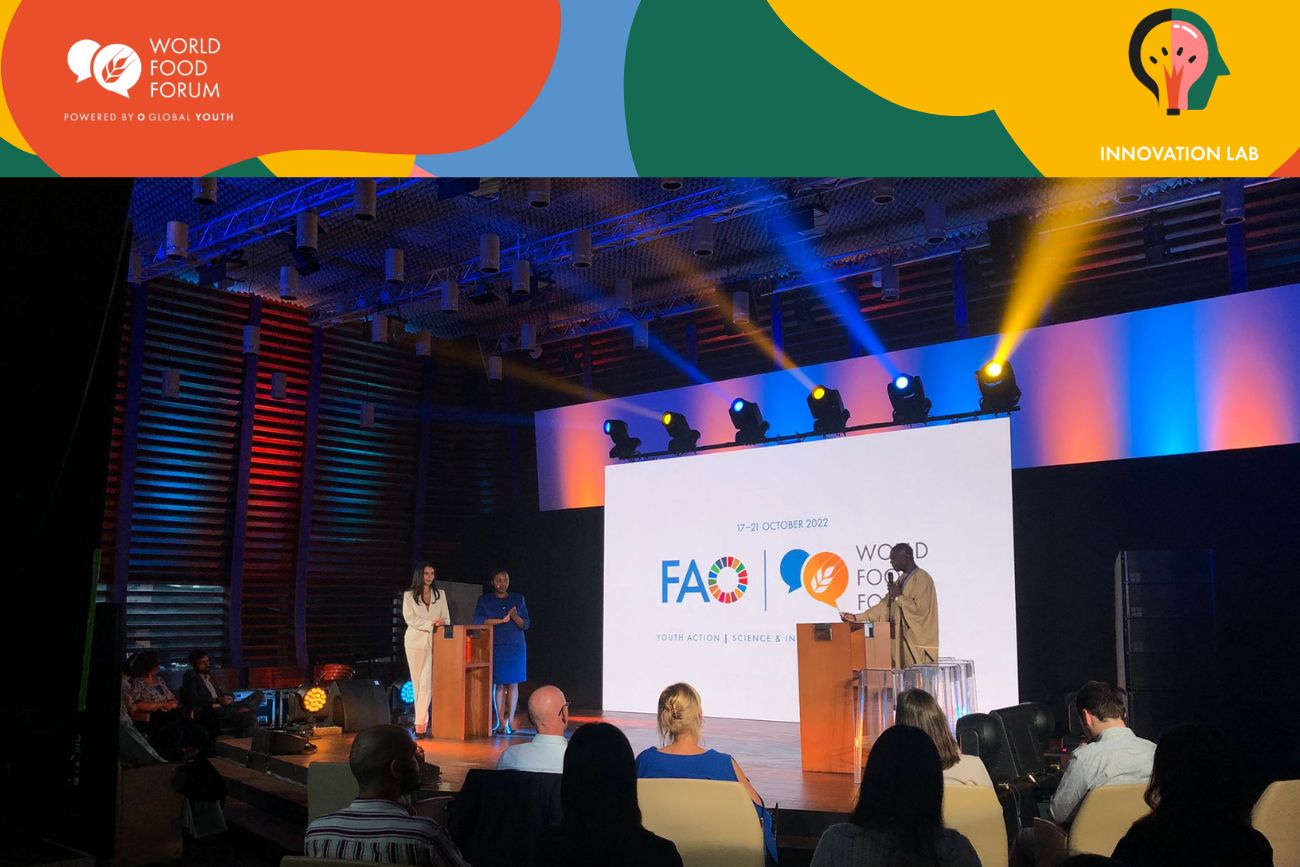 2 May - 16:00-17:30 // Stream on UN WebTV
Our global community is facing significant challenges to achieve the Sustainable Development Goals (SDGs), which have been compounded by global, concurrent, and compounding crises, including conflicts, climate change and the impact of the COVID-19 pandemic. And today's youth will inherit the challenges in whatever state we leave them. It has been recognized that youth and their passion, creativity and innovative capacities have the potential to be crucial drivers in creating positive change. Through investing in and fostering youth's access to entrepreneurial, scientific, and technological knowledge, solutions can be found and implemented rapidly, challenging the status-quo and leap-frogging linear development steps towards the SDGs.
This is why the World Food Forum (WFF) was created by the youth committee of the Food and Agriculture Organization of the United Nations (FAO), in 2021, to empower youth to transform our agrifood systems and achieve the SDGs. Now in its third year, the WFF continues to expand its reach, and in 2023 will rally around the theme: "Agrifood systems transformation accelerates climate action" - or in short, "Food Action accelerates Climate Action."
The objective of this side event is to highlight the importance of engaging global youth in science, technology and innovation, as well as identifying and nurturing innovative solutions to accelerate agrifood systems transformation in the overall context of COVID-19 recovery, to boost climate action and achieve the 2030 Agenda goals. Speakers include senior leaders from FAO, along with the winners of the WFF's Transformative Research Challenge (TRC) and Startup Innovation Awards, powered by Extreme Tech Challenge (XTC), as well as the WFF Young Scientists Group (YSG) and members of the newly launched Youth Food Lab incubator, in an intergenerational dialogue on the importance of investing in youth in STI.
The side event will be hybrid, hosted at the UN headquarters in New York, with a second in-person component at FAO headquarters in Rome.
Time (EDT)
Session
Part 1 – A scientific approach to youth action: the WFF Young Scientists Group
10:00-10:25
Opening remarks by FAO Chief Economist
Report of Young Scientists Group first cohort and launch of the second cohort
Part 2 – Nurturing youth-led solutions from idea to implementation
10:25–11:00
Launching of WFF Transformative Research Challenge 2023 and Youth Food Lab
Panel discussion "Bolstering climate action through agrifood systems transformation in the context of COVID-19 recovery" with TRC past winner and Youth Food Lab participant
Part 3 – Empowering young entrepreneurs and startups
11:00-11:16
Launch of WFF Startup Innovation Awards 2023, powered by Extreme Tech Challenge (XTC)
Presentation by Startup Innovation Awards past winners
Part 4 – Address and closing reflections
11:16-11:30
Address by FAO Chief Scientist and closing reflections by FAO Chief Economist
Confirmed speakers:
Dr. Máximo Torero, FAO Chief Economist
Ismahane Elouafi, FAO Chief Scientist
Dinesh Panday, WFF Young Scientists Group Member
Elisa Quaranta, WFF Young Scientists Group Member
Shulang Fei, WFF Young Scientists Group Member
Joukje Siebenga, Programme Manager, Wageningen University & Research
Nafn Amdar, Research Officer, International Water Management Institute (IWMI) - Jordan
Davrina Rianda, "Mama4Planet" team of the WFF Youth Food Lab incubator
Robert Luo, CEO and Founder of Mi Terro
Mihir Pershad, CEO and Founder of Umami Meats
Victoria Slivkoff, Executive Managing Director – Extreme Tech Challenge (XTC)