The World Food Forum Promotes Youth Voices at the Annual Forum of GACSA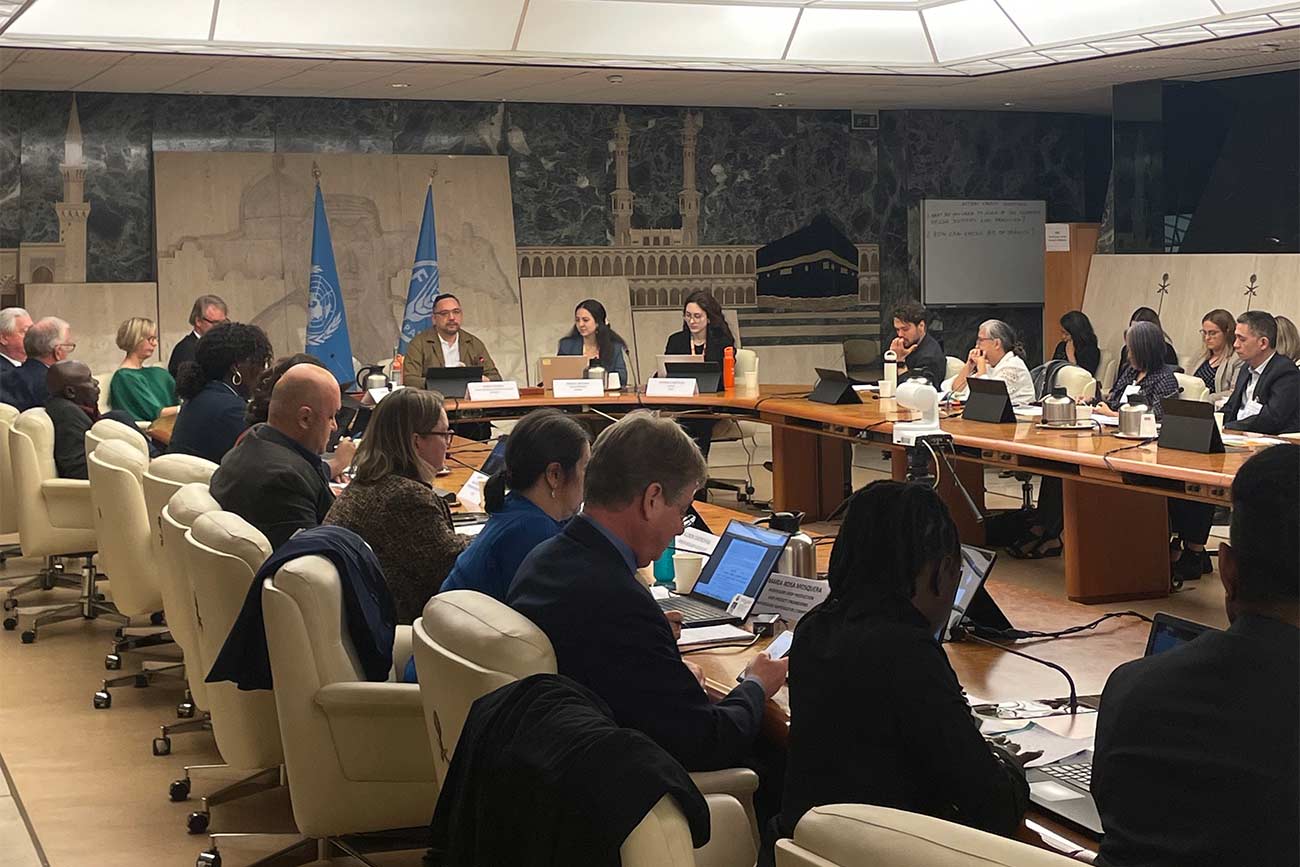 On 4 and 5 May, the Global Alliance for Climate-Smart Agriculture (GACSA) hosted its Annual Forum at FAO headquarters in Rome, with the World Food Forum (WFF) in attendance to promote the further inclusion of youth at all levels of agrifood systems transformations.
The GACSA event is framed around the crosscutting themes of youth, women and finance, with an emphasis placed on the central role of farmers. This forum was hosted to give the opportunity to accelerate GACSA's multi-stakeholder actions, create new tools, and share knowledge that can lead to positive changes at all levels of the agrifood system.
The WFF hosted a lively and interactive session on 4 May which presented evidence to the fact that youth is the future of an effective and sustainable agrifood systems transformation. The session was designed to give voices to youth groups and provide the opportunity for them to be heard by senior level experts, government representatives, and other youth groups from various regions.

This youth focused session, chaired by WFF coordinator Kazuki Kitaoka and moderated by two of WFF's youth staff Letícia Niehues and Ana Aviles, demonstrated how global youth are willing to embrace leadership roles and promote sustainable agriculture practices, which benefit the environment, society and the economy.
Presentations were heard from three inspirational leaders on a range of projects that aim to mainstream youth involvement:
Jessica Muzamhindo, the Zimbabwe Climate Smart Agriculture Representative, advocates for food security through working closely with communities in semi-arid regions and fights for the inclusion and representation of vulnerable and marginalized groups. Her work aims to empower youth farmers with the skills and techniques needed to utilize the environment sustainably through indigenous solutions to climate change-driven issues.
Divine Ntiokam, the founder and manager of Climate Smart Agriculture Youth Network (CSAYN) runs workshops and masterclasses, training youth within the African continent on how to better understand and utilize the global SDGs. Courses are run in local languages, with hands-on experience given to rural youth on how to develop and run youth-led projects.
Emanuela Vignola and Roberta Ianna, representatives of the Italian Environment and Energy Security Ministry presented the Youth4Climate initiative. This project oversees a global youth network and supports youth engagement on climate change at local, national and international levels. The initiative hosts a significant capacity building component that provides practical skills and knowledge to rural youth.
The session closed with a popcorn brainstorming, where participants were invited to share a 1-minute pitch on how youth could be more involved in GACSA and climate-smart agriculture in general, and what concrete actions could their specific organizations, entities, governments or institutions do to involve more youth.
These topics aimed to inspire a conversation on how to move forward, opening space for youth participation and creating a true intergenerational platform to transform agrifood systems. The participants showed willingness to include more youth at the table and brought up topics such as the need for local action and making agriculture more lucrative for youth.
The WFF will continue to shed light on the importance of youth engagement in policy and action in the leadup to the 2023 flagship event.