WFF attends Snack the System Event in Milan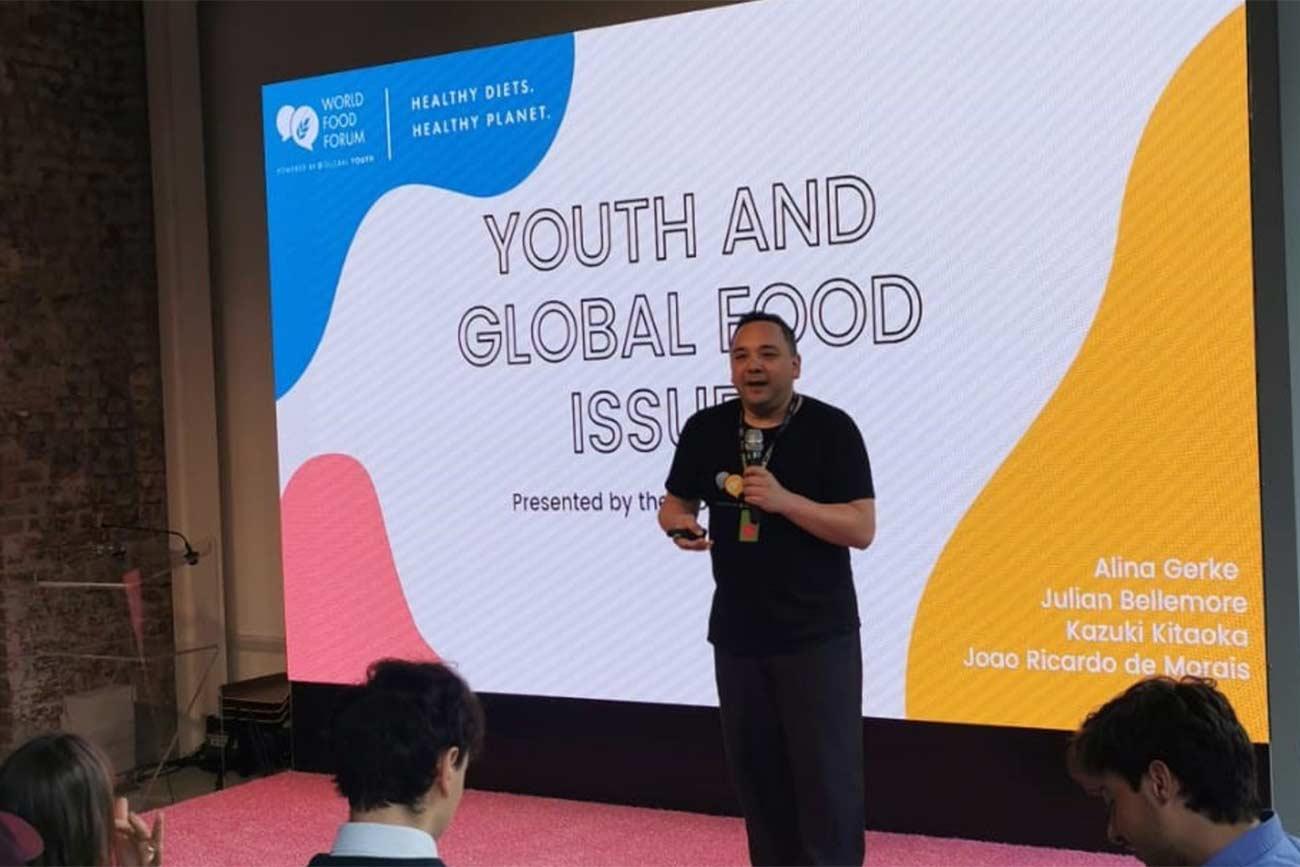 On 7 May, the World Food Forum (WFF) attended its first ever in-person event hosted by Snack the System at the House of Switzerland in Milan, a pop-up event platform connecting Italy to Switzerland.
From interactive exhibitions, engaging discussions and workshops, Snack the System, powered by Bites of Transfoodmation, hosted a three day event by a youth group who are developing a unifying vision – a Manifesto – for a future society through the lens of sustainability within agrifood systems.
Alina Gerke, Julian Bellemore, Joao Ricardo de Morais and Kazuki Kitaoka represented the WFF through a keynote speech on Youth Impacting Global Food Issues. From world hunger to food loss and waste, the interactive discussion invited the attending guests to rethink how youth can be empowered to catalyze change and innovation within our global broken agrifood systems.
The WFF team would like to thank its gracious hosts, Bites of Transfoodmation, Snack the System, The Swiss Agency for Development and Cooperation, as well as H.E Pio Wennubst, Ambassador Permanent Representative of Switzerland to the United Nations Organizations in Rome.