WFF Startup Innovation Awards Winners Announced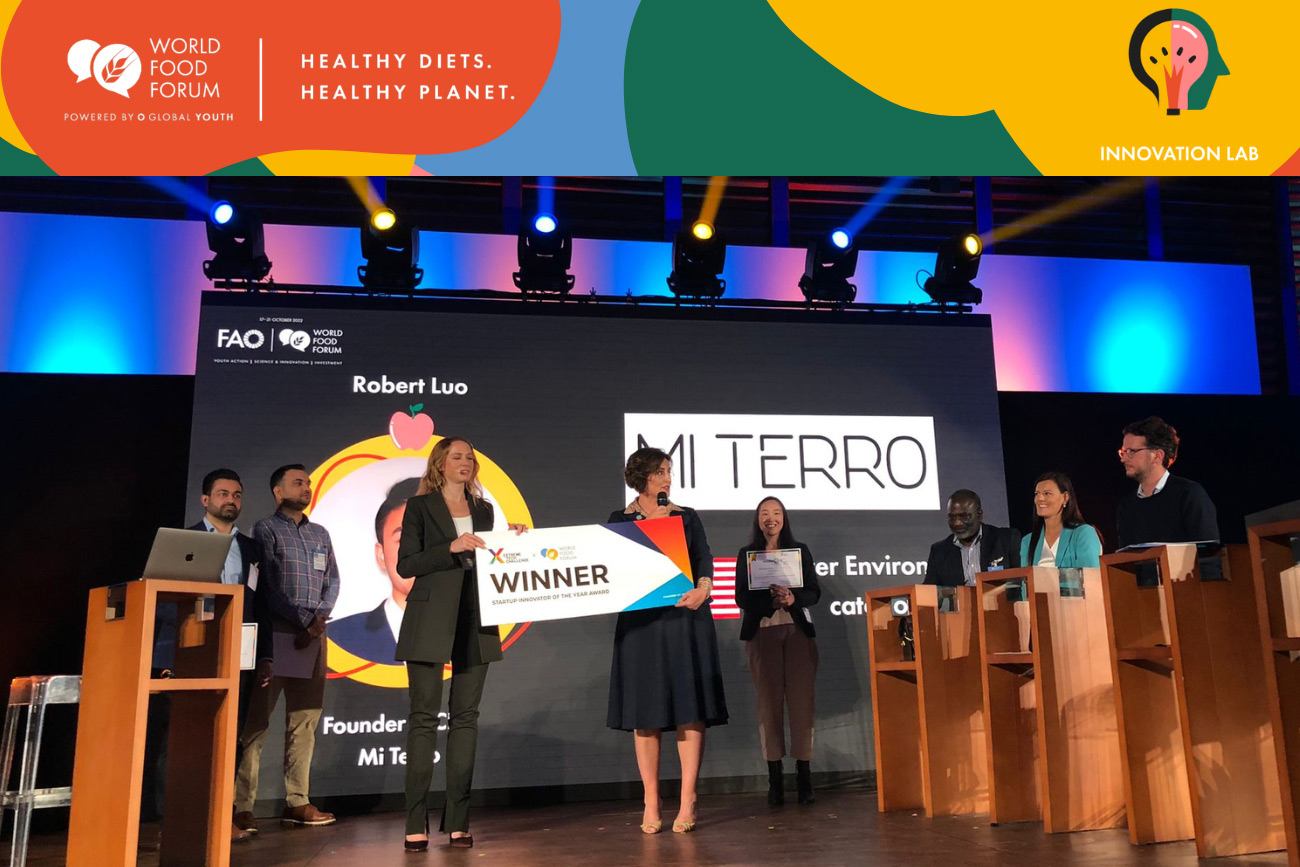 Young entrepreneurs were at the forefront of the World Food Forum Startup Innovation Awards, powered by the Extreme Tech Challenge (XTC). In the finals of this competition, 4 winners were chosen from 8 finalists who pitched their research ideas to a global audience and a panel of judges on the mainstage of the World Food Forum flagship event.
These 8 finalists had been selected from over 140 entrants for their phenomenal innovations and promising potential to make a positive impact on global and local agrifood systems. After presenting their projects on stage, they then
responded to in-depth questions about the benefits and challenges of their ideas.
The winners of the competition in each of category of the "four betters" are:
Mi Terro was also chosen for the overall World Food Forum Startup Innovation Award of the Year.
The panel of judges was chaired by FAO Deputy Director-General Beth Bechdol and FAO Chief Economist Dr Máximo Torero. It also included esteemed leaders, innovators and investors including Iride Ceccacci, Associate Director - Head of Advisory, Agribusiness, European Bank for Reconstruction and Development (EBRD); Dr. Ousmane Badiane, Executive Chairperson, AKADEMIYA2063; and Nicolas Autret, Partner at Walden Catalyst Ventures.
"We were so impressed, not only by the technological innovation and the partnerships that were being forged by this emerging company, but also the real commitment to ensure that agriculture is truly part of a solution to so many of the world's challenges," commented Ms. Bechdol.