Winners Announced for 2022 Transformative Research Challenge "Peste des Petits Ruminants (PPR) Special Prize"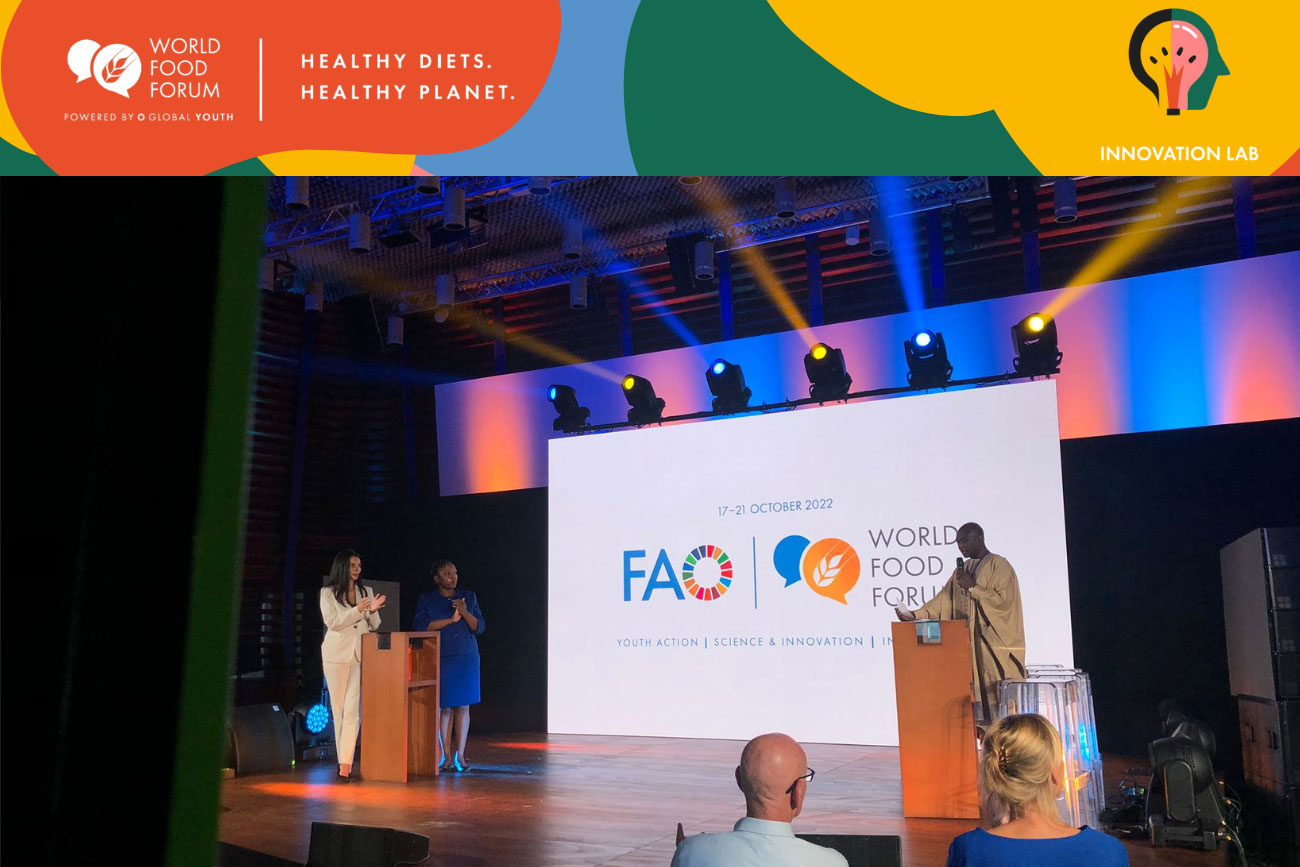 The World Food Forum (WFF) and the Animal Health team of the Food and Agriculture Organization of the United Nations (FAO) announced the 2022 winners for the Transformative Research Challenge (TRC)'s PPR Special Prize.
Thanks to a team of expert reviewers and profound evaluation, 12 winners were selected from 83 entrants for their outstanding research approaches to combat and eliminate animal diseases, in particular the "Peste des Petits Ruminants" (PPR), or sheep and goat plague. The announcement of the winners took place on 18 October during the TRC finals at the WFF flagship event.
PPR is a highly contagious viral disease currently present in nearly 70 countries in the Middle East and Arabian Peninsula, Africa and Asia. The eradication of PPR is technically possible, as long as resources are available for accurate diagnosis, surveillance, vaccination and cooperation between all stakeholders.
Young researchers were invited to submit their Innovative research and solutions to help eradicate PPR.
Twelve winners were selected who will receive funding to take their research to practice:
"Prevalence and Molecular Characterisation of PPRV in Typical and Unusual-hosts (Eastern RD Congo)" by Bantuzeko Kwankanaba Fabrice,
"Simultaneous administration of Peste des petits Ruminants (PPR), Sheep Pox (SPV), Hemorrhagic Septicemia (HS) and Anthrax Vaccines and their effect on Immune response to PPR" by Sadia Suleiman Mostafa Hussein,
"Peste des Petits Ruminants (PPR) in Uganda: Spatial risk analysis, network modeling and molecular characterization of circulating viruses" by Joseph Nkamwesiga,
"Epidemiology of Peste des Petits ruminants in goats and sheep in Oromia, Ethiopia" by Lencho Megersa Marami,
"Mapping of small ruminant trade routes and mobility networks in Ethiopia for disease prevention and control" by Asrat Arke,
"Assessing the role of small ruminants in the transmission of PPR at domestic wildlife interface" by Dr. Abdul Kabir,
"Strengthening PPR vaccine demand and uptake among smallholder farmers in Cameroon: a community based approach" by BEMMO KADJIE Sidoine Merveille,
"DETERMINING EFFICACY OF MIXED PESTE-DES-PETITS RUMINANTS AND SHEEP AND GOAT POX VACCINES IN SHOATS "by Dr. Raphael Chimweli Nyawa,
"Clinical investigation of Peste Des Petits Ruminants (PPR) virus in small-ruminants circulating in Bangladesh" by Md. Jisan Ahmed,
"The methods development for the identification of natural focus and the assessment of quantitative spillover of PPR on the Qinghai" by Tibet Plateau,
"Évaluation des impacts socio-économiques des épizooties récentes (2012-2020) de PPR et identification des facteurs de risque de pérennité et d'émergence de la maladie en Guinée" BY Saran Camara,
"Sero-prevalence of PPR and brucellosis in small ruminants and milk production in goats, South-Omo Zone" by Negelle Paya, and Barjole Gino and Lokom Lokitibo.
We look forward to seeing the impact of our winners' work towards the eradication of PPR.