World Food Forum 2022: Innovation Lab Highlights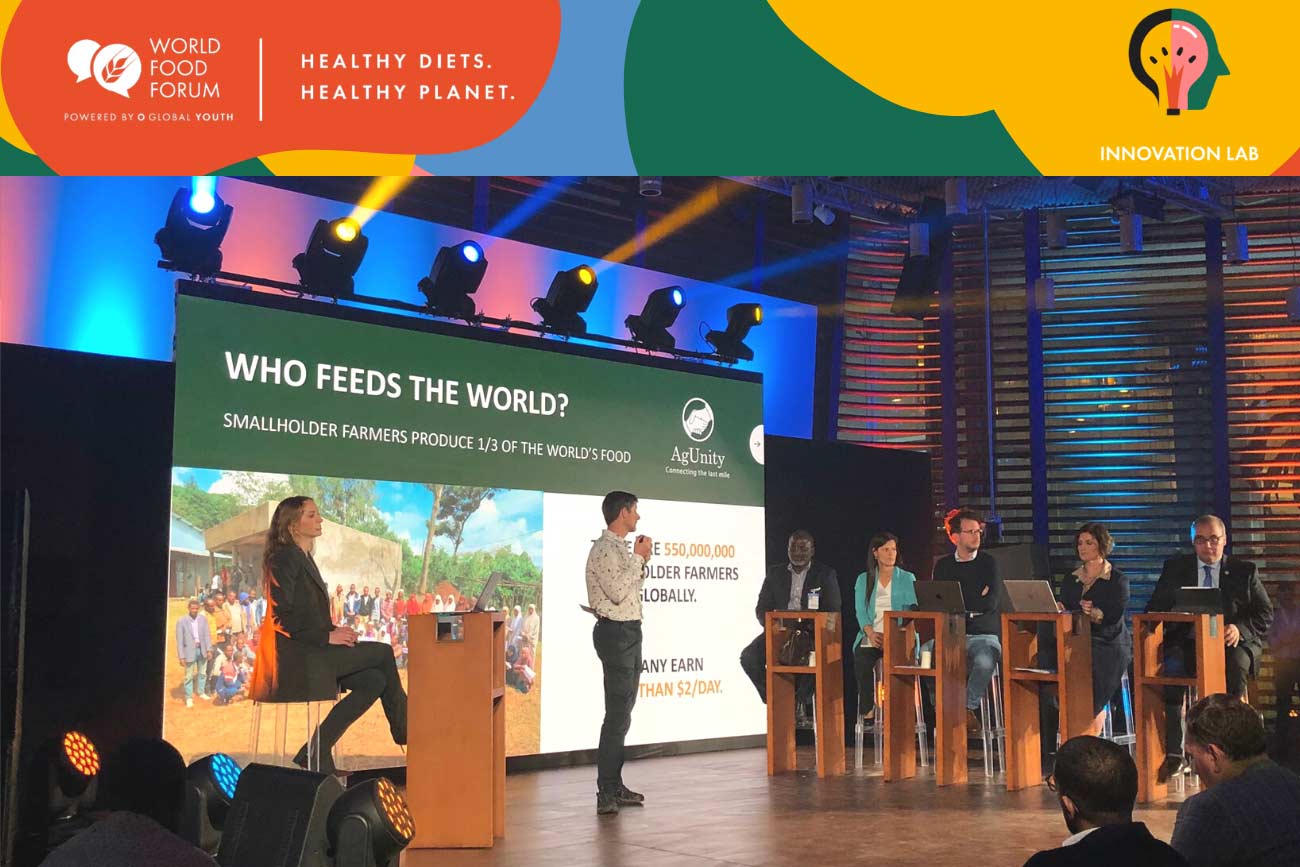 During the World Food Forum's (WFF) annual flagship event, the WFF Innovation Lab hosted its Transformative Research Challenge (TRC) Finals, the Startup Innovation Awards finals, a Private Sector Innovation Afternoon and a Masterclass on Sustainable Packaging, and launched an Innovation Alliance with Wageningen University & Research.
"We live in a very complex world today. We expect to see motivation coming from the youth that will help us to create the transformation that we are looking for", said Maximo Torero, Chief Economist at the Food and Agriculture Organization of the United Nations (FAO).
Transformative Research Challenge
The TRC finals were the culmination of an international open call for innovative research ideas across the categories of Better Production, Better Nutrition, Better Environment and Better Life. Three winners were chosen, as well as a special prize winner for the team that best reflected the theme of the year "Healthy Diets. Healthy Planet.".
A shared first place went to Annisa Fajriani, Davrina Rianda, Dyana Sari and Deviana Siregar for their research on "ZERO TO HERO: Zero Food Waste and Loss through Empowering Mothers' Champions as the HERO", and Sofia Cavalleri and Dr. Mauro Agnoletti with their topic "Olive tea: the Mediterranean matcha? Assessing the sustainability of traditional Mediterranean medicine". The third place prize was awarded to Shadrack Stephene and Goodluck Muhehe with their research on "Providing a cost-effective, quick, and portable pesticide residue tester to Tanzanian low- and middle-class tomato consumers and small-scale growers". Finally, Sidra Khalid and Najeeb were selected as winners of the "Healthy Diets. Healthy Planet." special prize, recognizing their innovative research on "Transforming Nutritional Practices and Livelihoods Through Improved Fish Farming in Pakistan".
TRC special prize "Peste des Petits Ruminants"
This year, FAO's Peste des Petits Ruminants (PPR) Secretariat and the WFF Innovation Lab collaborated for the first PPR Special Prize. A team of expert reviewers selected 12 winners from 83 entrants for their outstanding research approaches to combat and eliminate animal diseases, in particular the sheep and goat plague. These winners will receive grants of up to USD 10 000 to carry out their solutions.
Launch of the Innovation Alliance
The WFF and Wageningen University & Research (WUR) announced future collaboration plans during the TRC finals. Under the Memorandum of Understanding between WUR and FAO, WUR and the WFF announced their new Innovation Alliance, with two important objectives for the first year: 1) the Alliance aims to combine their existing activities for young innovative researchers and create an updated TRC with even more impact: and 2) the Alliance plans to launch an innovation incubator to support young changemakers in turning their ideas into ready-to-launch business plans.
Startup Innovation Awards
Young entrepreneurs were at the forefront of the WFF Startup Innovation Awards, powered by the Extreme Tech Challenge (XTC). In the finals of this competition, four winners were chosen from eight finalists who pitched their innovative solutions to a global audience and a panel of expert judges during the WFF flagship event. The finalists had been selected from over 140 entrants for their phenomenal innovations and promising potential to make a positive impact on global and local agrifood systems.
The winner in the Better Nutrition category was FaunaTech, a startup using technological diagnostics for animal health and food quality. In the Better Environment category, Mi Terro won with their solutions for upcycling plant- and animal-based agricultural waste to replace microplastic in the food, home care, and fashion industries. The winner in the Better Production category was Umami Meats, a startup focused on refining and optimizing cultivation processes to ensure the most sustainable and safest practices in the industry. In the Better Life category the jury chose Dietrics, a company developing natural, sustainable and highly targeted nano functional food ingredients that improve global health. Finally, Mi Terro was also chosen for the overall WFF Startup Innovation of the Year Award.
"We were so impressed, not only by the technological innovation and the partnerships that were being forged by this emerging company, but also the real commitment to ensure that agriculture is truly part of a solution to so many of the world's challenges," commented FAO Deputy Director-General Beth Bechdol.
All WFF innovation events will be made available to view on the WFF YouTube channel.