World Food Forum and Extreme Tech Challenge Celebrate Sustainable Gastronomy Day 2022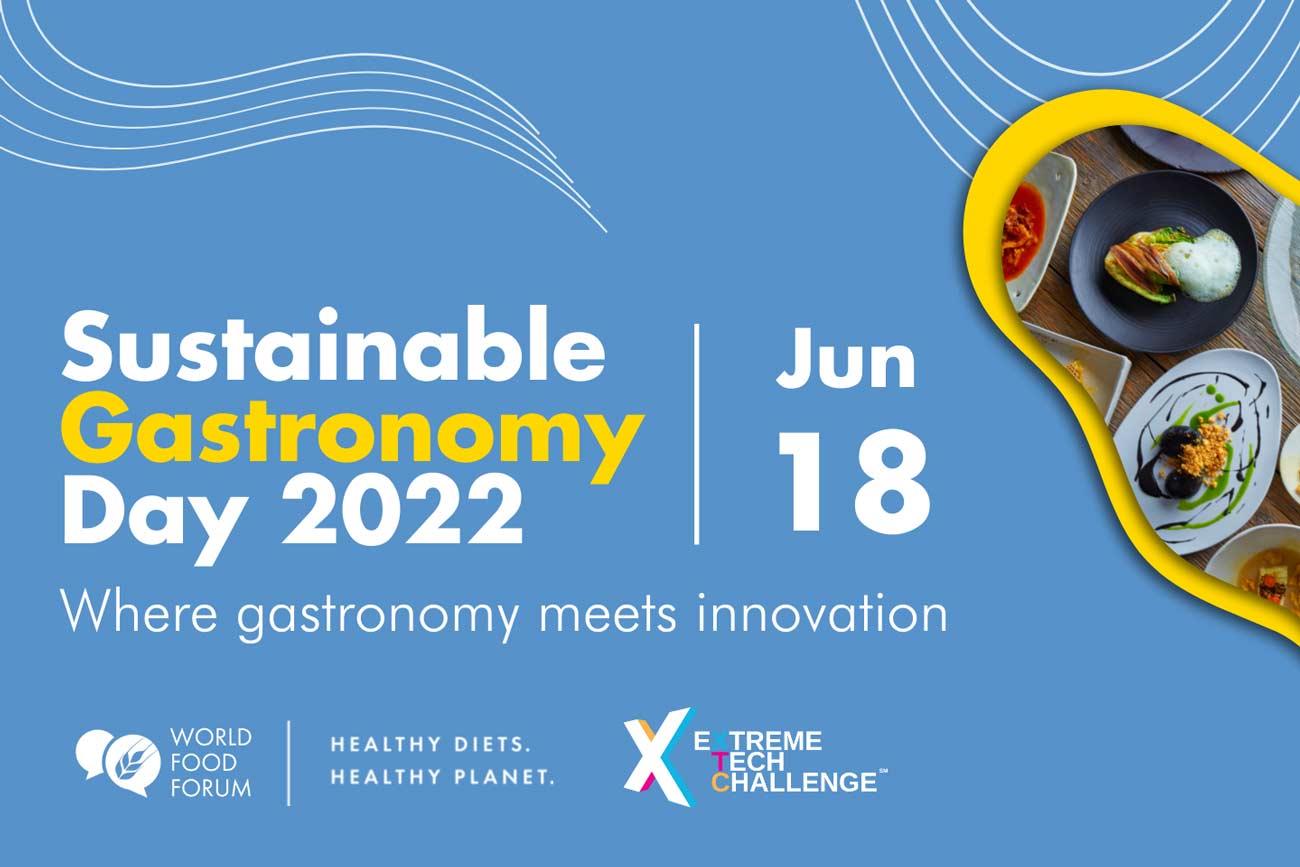 The World Food Forum (WFF) together with Extreme Tech Challenge (XTC) will present the 2022 Sustainable Gastronomy Day Celebration on 18 June 2022! Over two live Zoom events, they will bring together chefs and innovative startups with sustainability at heart for a cooking class and fascinating conversation on how they're fighting to decrease food waste in their industries.
These two events aim to inspire young people to take action toward real-world solutions in their communities, and learn from startups, innovators and chefs how we all can support a healthier planet. Each event will include presentations by panelists explaining their role in driving agrifood system transformation followed by a round table discussion.
The first event will kick off with Radhika Khandelwal, Chef & Owner of Fig & Maple and Ivy & Bean, who will prepare her Zero Waste Orange Marmalade. Cristina Domecq, Head of Sustainability at CrowdFarming, will join the chef to go behind the scenes of orange farming. Poonam Bir Kasturi, Founder & CEO of Daily Dump, will then provide insights on composting and Travin Singh, Founder & CEO of CRUST Group, will demonstrate how wasted bread can be turned into beer!
The second event will feature the owner and Executive Chef of the beloved Tastee Diner in Asheville, North Carolina, Steven Goff. He will prepare beef heart tartar and teach attendees how to use every part of the animal. Joining the conversation will be Priyanka (Pri) Srinivas, Founder of The Live Green Co., who will discuss how her startup makes sustainable food products based off the healthy habits of our ancestors. Maite Guardiola, Co-Founder of Dudu Dunia, will then help participants navigate the beautiful but complicated world of composting.