World Food Forum and Wageningen University & Research announce exciting collaboration plans aimed at empowering young innovators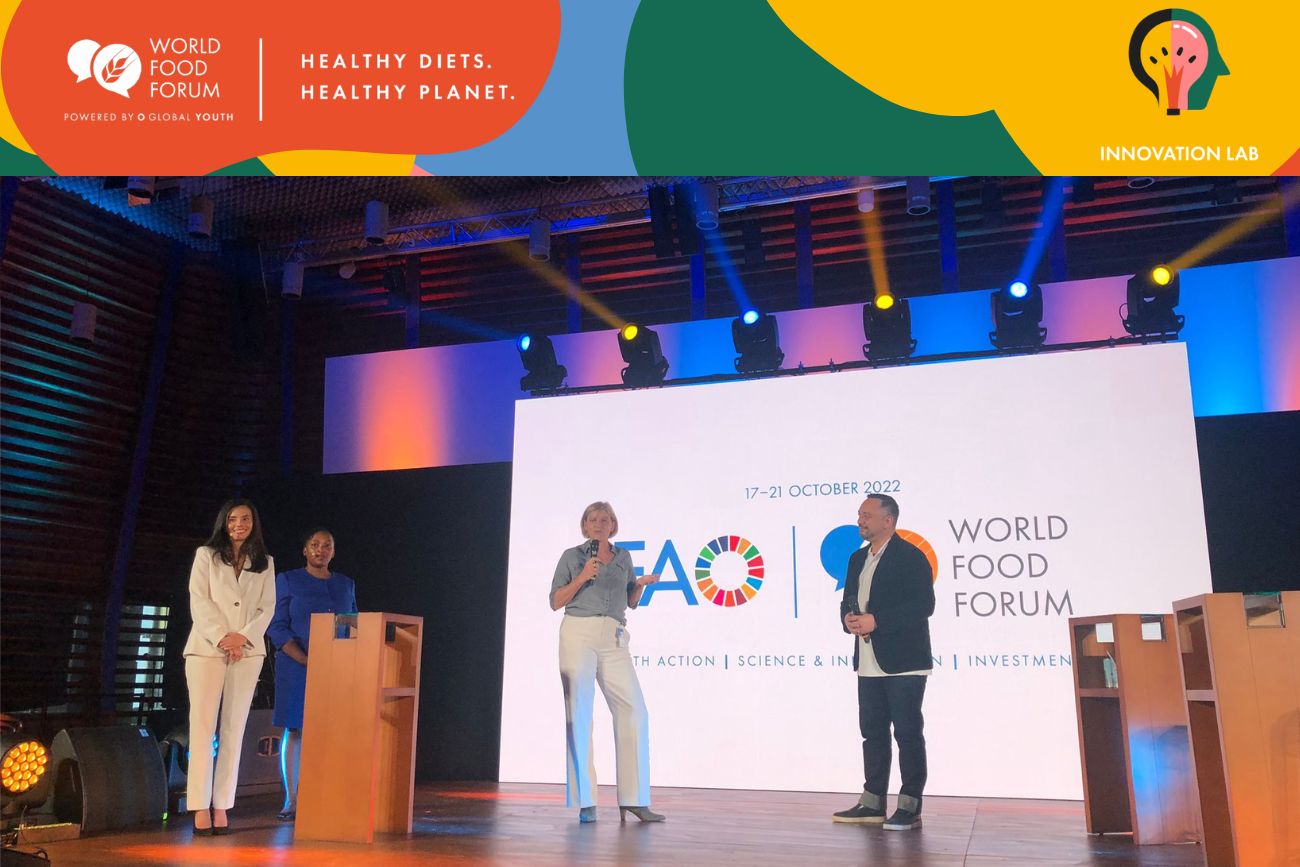 During this year's WFF Transformative Research Challenge finals, the World Food Forum (WFF) and Wageningen University & Research (WUR) announced future collaboration plans. Under the Memorandum of Understanding between WUR and the Food and Agriculture Organization of the United Nations (FAO), WUR and WFF announced their new Innovation Alliance, incorporating two important objectives for the first year: First, the Alliance aims to combine their existing activities for young innovative researchers and create an updated Transformative Research Challenge with even more impact. Second, the Alliance plans to launch an Innovation Incubator, to support young changemakers in turning their idea-stage solutions into ready-to-launch business plans.
"The partnership between the FAO and Wageningen University & Research is characterized by a natural affinity of mutual interest and complementary strengths," said Dr. ir. Sjoukje Heimovaara, President of the Executive Board of WUR.
The World Food Forum has already collaborated with WUR, not only on a successful Transformative Research Challenge, but also on the implementation of an Innovation Masterclass with members of the WUR community on the topic of sustainable packaging. WUR's team has shared expertise and connections from the research community with WFF's young and youthful innovators around the world.
"There is a great amount of leadership potential demonstrated by WUR that can inspire even more partnerships. It is great to build relationships with organizations that share the FAO's vision of a better food future through empowering youth in food innovation," remarked Kazuki Kitaoka, Coordinator of the WFF.
After highlighting the successful existing collaboration, Dr. Heimovaara and Mr. Kitaoka announced future collaboration plans: to work on new innovative youth-led projects that will strengthen sustainable food systems.
"In collaboration with FAO and the World Food Forum, we will form an Innovation Alliance based on strengthening joint efforts on existing projects", said Dr. Heimovaara.
"What makes this partnership meaningful and unique is our emphasis on global inclusiveness," added Mr. Kitaoka. "When combining the ingenuity and optimism of youth through the World Food Forum along with the knowledge and technical resources of partners like WUR, the opportunities become endless."