World Food Forum 'Champions Programme' mobilizes young, influential change-makers to raise awareness of global agrifood systems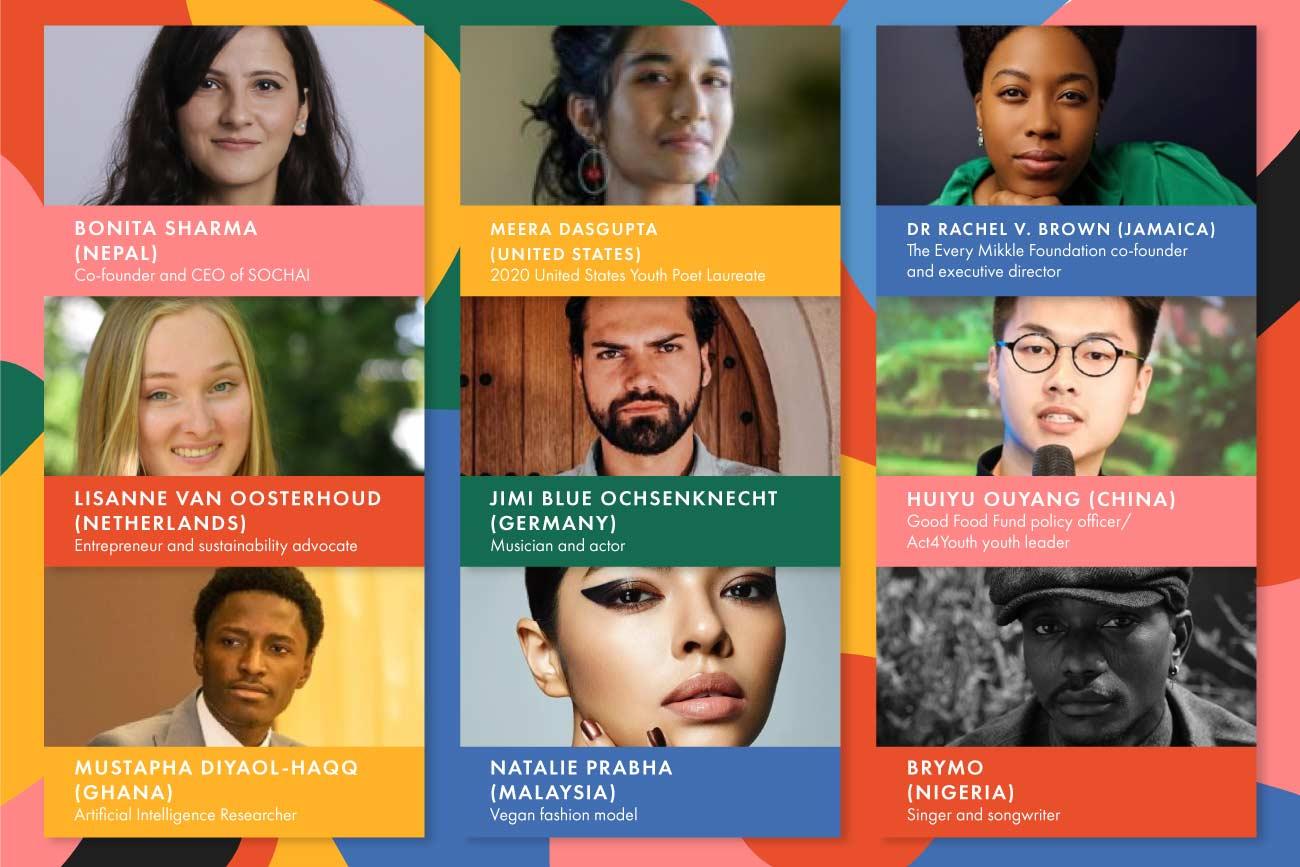 In the lead up to the World Food Forum (WFF) global event in October, the WFF launched today its Champions Programme, an initiative that mobilizes young, influential change-makers to raise global awareness about issues and events related to agrifood systems transformation. Harnessing the power of social media and digital communications, the WFF Champions Programme is a vehicle to engage and empower youth worldwide to find new, actionable, innovative, and inclusive solutions to current and future agrifood challenges.
The WFF Champions Programme identifies young leaders and influencers from regions and countries around the world who have a passion for creating a better food future and who will leverage their respective platforms and influence to bring positive change. WFF Champions in an ever-growing list include:
2020 United States Youth Poet Laureate, Meera Dasgupta (USA);
artificial intelligence researcher, Mustapha Diyaol-Haqq (Ghana);
entrepreneur and sustainability advocate, Lisanne van Oosterhoud (Netherlands);
vegan fashion model, Natalie Prabha (Malaysia);
musician/actor, Jimi Blue Ochsenknecht (Germany);
singer/songwriter, Brymo (Nigeria);
co-founder and CEO of SOCHAI, Bonita Sharma (Nepal);
The Every Mikkle Foundation co-founder and executive director, Dr Rachel V. Brown (Jamaica); and
Good Food Fund policy officer/Act4Youth leader, Huiyu Ouyang (China).
The WFF Champions Programme was conceived with the idea that in our globalized world, one of the largest resources for positive change is the passion, energy, and innovative ideas of young people. There are 1.8 billion people between the ages of 10-24 in the world today, which is the largest such group that has ever existed on Earth. To tap into this enormous potential energy, the World Food Forum hopes to empower youth to take lead roles at every level of our food systems.