World Food Forum collaborates with Tab Space, a studio in Indonesia supporting artists with disabilities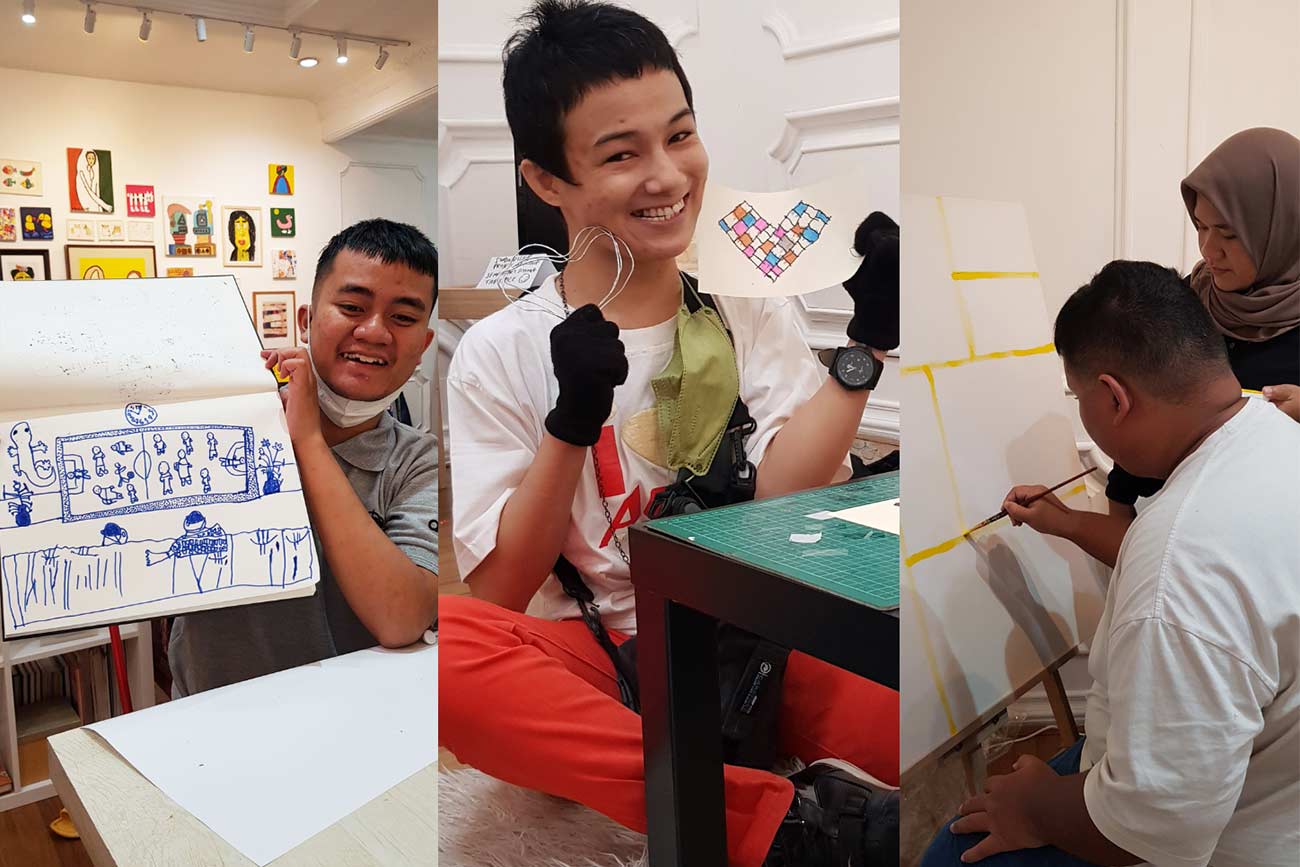 The World Food Forum (WFF) is proud to announce its collaboration with Tab Space, a creative studio based in Bandung, Indonesia that supports artists with disabilities, to design this year's merchandise. This collaboration aims to showcase their talent and creativity while promoting inclusivity and diversity within the WFF community and the broader agrifood systems landscape. Tab Space can be found on Instagram at @tab___space. Through their work, they challenge perceptions and celebrate the unique abilities of artists from diverse backgrounds.
At the flagship event, WFF merchandise items are a major highlight and serve as memoranda of each unique year. Now, more than half a year after the 2022 Flagship Event, these items are still widely used by attendees- at the FAO headquarters and beyond, symbolic of our ever-growing network. The collaboration between WFF and Tab Space brings together the worlds of art and sustainable agrifood systems. These designs, which will be featured on various merchandise items, will allow participants and supporters of WFF to proudly display their commitment to a better food future while bringing visibility to this community of gifted artists.
This limited-edition merchandise will feature various aspects of our agrifood systems. Not only are all the artists working with Tab Space extremely talented and creative, but they also share our message of inclusivity, sustainability and youth empowerment. We are excited to reveal their work and support their aim in enabling illustrators and artists with disabilities to play a role in the community and earn an income as professional practitioners.
This collaboration not only supports them but also serves as a reminder that creativity knows no boundaries and can be a powerful tool for driving positive change.
The unique merchandise featuring the designs will be distributed during the WFF flagship event. By using these one-of-a-kind items, participants and supporters contribute to the empowerment of artists with disabilities and further the mission of WFF by also promoting a sustainable everyday lifestyle.
If you are curious to learn more about Tab Space, make sure to visit their Instagram Page. For everyone attending this year's flagship event, keep an eye out for the new, limited-edition merchandise. Want to be part of the movement towards better agrifood systems? Register now for the 2023 World Food Forum flagship event.