FAO Council Side Event – Youth Leadership: agrifood systems transformation accelerates climate action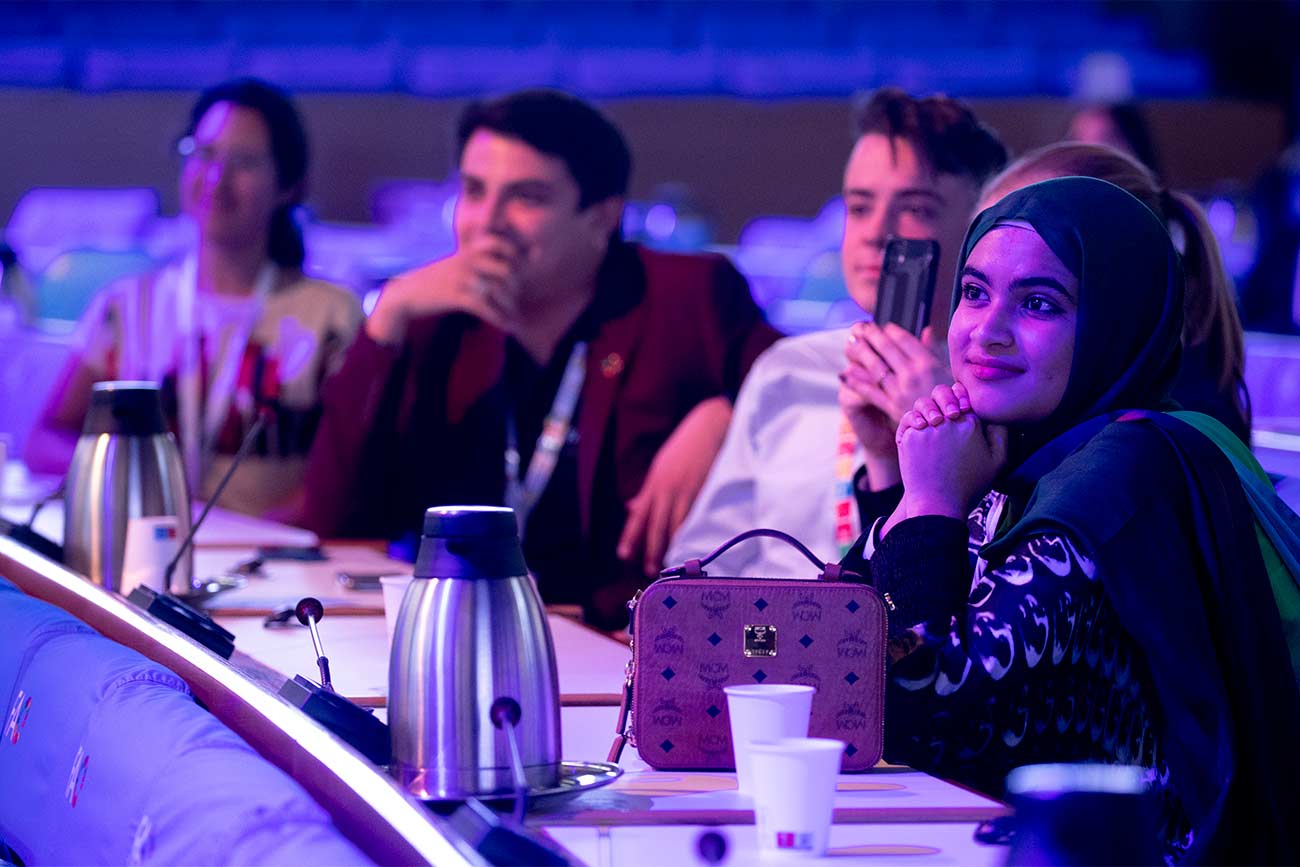 The WFF will officially launch its 2023 cycle through a side event at the 172nd session of the FAO Council, in support of the ECOSOC Youth Forum.
Aligning to the WFF 2023 theme "Agrifood systems transformation accelerates climate action", the objective of this side event is to shed light on the importance of youth engagement in policy and action, and to highlight their central role in transforming our agrifood systems with actionable solutions. It will showcase success stories of youth engagement in the UN policy fora over the past year, as well as local, regional, and global actions and initiatives to further drive youth action towards the implementation of the 2030 Agenda and the UN Youth 2030 Strategy. Moreover, the event will present the WFF youth-led initiatives of the year, including the launch of the new WFF Youth Policy Board that will guide the work of the WFF's Youth Action track and Youth Assembly.
Objectives
Launch the WFF 2023 theme and highlight the critical role of youth;
Inform FAO Members on youth engagement in policies and initiatives leading up to the WFF 2023 flagship event;
Launch the second cohort of the WFF Youth Policy Board; and
Engage and inspire youth to join the work of the WFF in 2023.
Time and Venue
27 April 2023; 12:30–14:00 CEST; Sheikh Zayed Centre (FAO) / Hybrid.
Confirmed speakers
Máximo Torero Cullen, FAO Chief Economist and Chair of the FAO Youth Committee
Carmela Lopez, IFAD Innovation and Outreach Analyst
Giulia Tariello, Italian Youth Delegate to the UN
Himaja Nagireddy, US Observer to UN
Victory Ashaka, Young Spoken Word Poet
Janina Peter, WFF Head of Innovation
Victor Mugo, WFF Head of Localization
Michelle Seck, WFF Head of Youth Action
Livia Hengel, WFP Freerice Project Manager
Tess Hayton, WFF Focal Points Group Member
Claudia Scuriatti, FAO Sustainable Development Specialist and WFF Focal Point In New York