Transformative Research Challenge Young Scientific Roundtable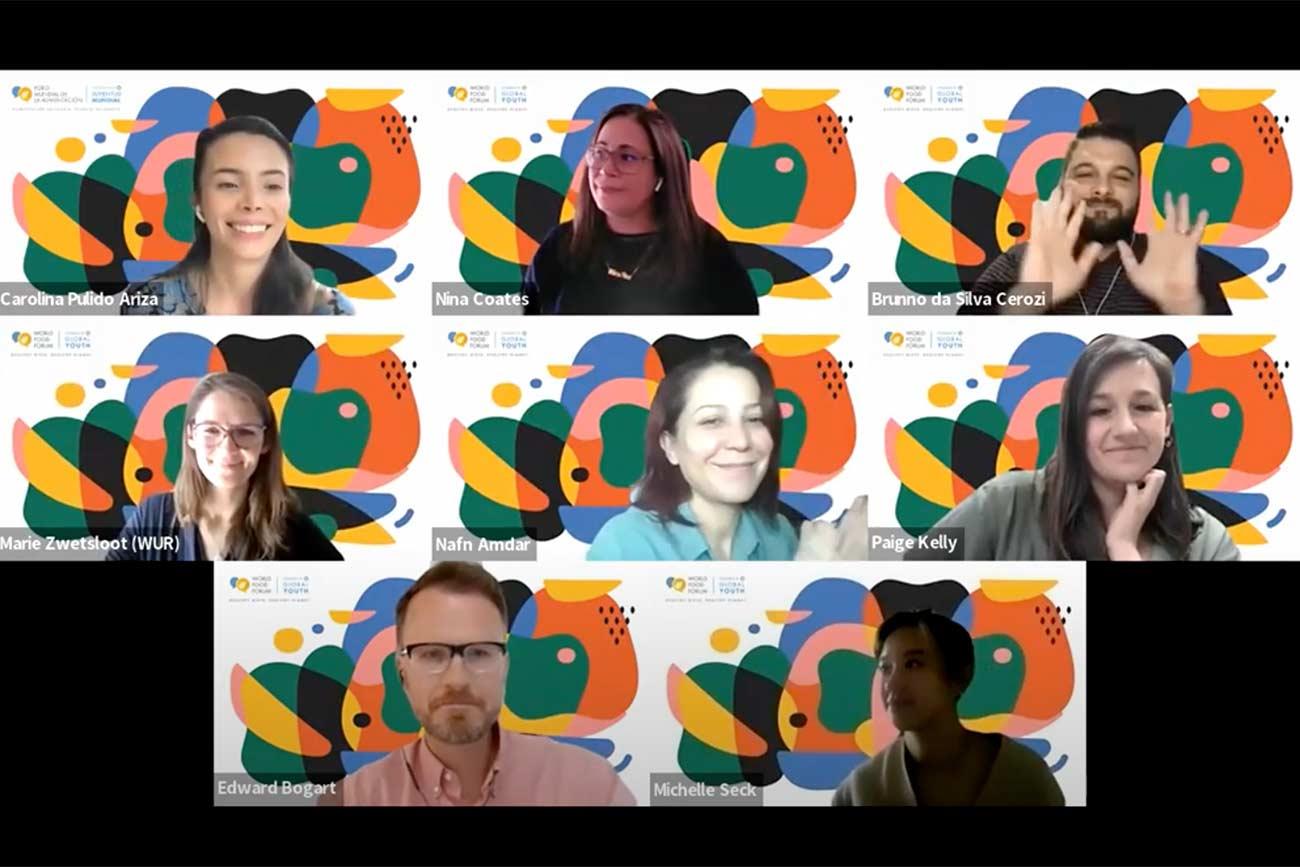 On 27 April, the annual Young Scientific Roundtable was organized by the WFF's Transformative Research Challenge (TRC) team, in partnership with FAO, CGIAR and the Agrifood 5 Alliance to stress the importance of young researchers in transforming our agrifood systems. The event officially launched the second edition of the TRC, aiming to inspire research and innovation in sustainable development to end hunger and transform our agrifood systems. Teams of young and young-at-heart researchers are invited to submit a two-page concept note by 6 June, proposing an innovative research idea, focusing on one of the " four betters" as well as on the WFF's theme of the year: "Healthy Diets. Healthy Planet." A special TRC prize will be given to the team that aligns best to this focus, so environment and nutrition researchers are particularly encouraged to participate this year.
In his opening remarks, FAO Chief Economist Máximo Torero highlighted the immense challenges our world is facing, including increasing hunger, malnutrition and poverty, and he acknowledged that we are far behind where we need to be in order to achieve the 2030 Agenda. Conflicts, climate change and the COVID-19 pandemic are impacting our food security and have major consequences on the most vulnerable, including women and children. Food is a human right, and we need to identify and nurture innovative and actionable solutions to minimize food loss and food waste.
The importance of a passionate, science-based dialogue was at the core of this event, which saw four bright young researchers from CGIAR, Nafn Amdar (IWMI), Paige Kelly (Cornell), Brunno da Silva Cerozi (UPS-ESALQ) and Marie Zwetsloot (WUR), explain their research based on new ways of thinking and inclusive, scientific solutions. The young researchers underlined different critical elements to achieve the SDGs and agrifood systems transformation, including water availability for food production; policies that allow indiscriminate access to adequate and nutritious food; and circular and more efficient food production and distribution systems. On these challenges, Bruno da Silva noted that "It is possible, it won't be easy but it will be worth it".
At its heart, the event emphasized the will and commitment of young researchers in solving real-world problems and stressed the need for more funding, to allow them to take risks and to bring innovative ideas to the table, because only innovation brings real transformation.
In her closing remarks, FAO Chief Scientist Ismahane Elouafi underlined the need for a profound and systemic transformation of our agrifood systems and that young people must become the drivers of change through their out-of-the-box thinking and innovative ideas for better production, better nutrition, better environment and a better life, leaving no one behind.