The World Food Forum (WFF) Champions are the next generation of youth leaders who embody the mission of the WFF and are driving agrifood systems transformation across the globe. Their expertise and work cover a wide variety of fields, from policy, science and innovation to culture and education. By recognizing and supporting their leadership potential, the WFF encourages young people to take ownership of the challenges facing their communities and develop innovative solutions to address them.
Policy
Champions
Meet our Policy Champions, the Youth Policy Board (YPB), who work with youth globally to define the WFF policy priorities and guide the activities of the WFF Youth Assembly.
Science Champions
Meet our Science Champions, the Young Scientists Group (YSG), who ensure that scientific evidence and technical knowledge underpins all of the WFF's initiatives.
Introducing Bonita Sharma
Bonita SHARMA (Nepal)
Co-founder and CEO of SOCHAI
Bonita SHARMA is a Nutrition Activist from Nepal. She is the Co-founder and CEO of Social Changermakers and Innovators (SOCHAI) - a youth led non-profit organization. She primarily works towards improving the health, hygiene and nutrition status of the people, particularly women, children and girls, in Nepal through innovation, education and entrepreneurship. Bonita holds a Bachelor's degree in Public Health and a Master's degree in Food and Nutrition Specialization Program. Bonita was listed by the BBC as one of the 100 most influential women of the world in 2019. She is the winner of Goalkeeper Global Goals Progress Award 2020 conferred by the Bill and Melinda Gates Foundation. She has been recognized by UNESCO as a Female Champion for educating women and girls in Nepal. She is the member of Provincial Nutrition and Food Security Steering Committee (NFSSC) of Bagmati Province in Nepal. She was also the winner of UNICEF Asia Pacific Youth Innovation Challenge 2016 for her idea of 'Nutribeads' bracelet – a low tech wearable educational tool for educating mothers about nutrition. Her organization SOCHAI was chosen as the winner of One Young World - Lead 2030 Challenge in SDG 2 Zero Hunger category in 2019.
Introducing Daniela Riojas
Daniela RIOJAS (United States)
Interdisciplinary Artist, Environment Advocate and Founder of Intikhana Medicina
Daniela Riojas is a ceremonialist, medicine keeper, and musician. Her Indigenous ancestry is connected to The Coahuiltecans of northern Mexico as well as the Mexica. As a medicine keeper, she communes with Mother Nature through ancestral practices of channeling, and has undergone trainings and initiations with Indigenous elders who have been guiding her in the process of facilitation and healing in ceremonial space. She has been under the guidance of elders in Nayarit Mexico as well as elders of the jungles of Peru who are Cocama (Gran Maestra Aime), Shipibo (Maestra Bawan Kate), Ashaninka (Maestro Charini) and Mestizo (Maestro Camara Ampi Shirapa). For years, Daniela has been traveling extensively throughout North and South America facilitating plant and animal medicines, and creating ceremonial healing spaces for many communities and many different countries and lands.
Introducing Alessia and Eric
ElefanteVeg (Alessia and Eric) (Italy)
Healthy Diet Advocates
Alessia and Eric are partners in business and in life. They choose to eat a plant- based diet in 2016 and transform their lives. Combining their skills in videomaking, photography and coaching they launch their project Elefanteveg.it in 2018, a blog of plant- based recipes with the mission of educating people to enjoy healthy, more natural and delicious food. They have reached more than 350 thousand people on their social media where they are active daily to bring positive change among people, sharing how healthy and joyful a healthy and plant-based diet can be. Moreover, today they hold online courses, cooking classes around Italy and trainings in schools and companies. They are the authors of two books and the creators of G.I.O.I.A., a method that combines plant-based nutrition with conscious living, which they apply in their online courses followed by thousands of students throughout Italy.
Huiyu OUYANG (China)
Good Food Fund policy officer/Act4Youth youth leader
Huiyu OUYANG is a Food Policy Officer at the Good Food Fund (GFF), China Biodiversity Conservation and Green Development Foundation (CBCGDF). At GFF, he leads the WET (Well-being, Ecology, Transformation) Market Project, which aims at improving urban food environment and governance. As Youth Chair, he leads the China Action Hub for the United Nations Food Systems Summit Action Track 2 (UNFSS-AT2), promoting the Summit in China, with focuses on policy innovation, business incentivization, youth empowerment and public engagement. Huiyu is also a Campaign Lead for the youth-led #Act4Food and #Act4Change. The Act4Food pledge brings together young people from around the world to focus on their personal actions as a contribution to system change, while the Actions4Change urge all people, particularly governments, businesses, UN agencies and young people to act boldly and promptly. Before joining GFF in 2020, he was a youth leader in the food space, building the network of student groups and empowering them to launch campaigns and create changes on their campuses across the country. In 2019, he was the Secretary-General of the 11th International Youth Summit on Energy and Climate Change (IYSECC-Ⅺ) organized by China Youth Climate Action Network (CYCAN). In addition to his work and activism, he enjoys soccer and film photography. He holds a master's degree in urban planning from Tsinghua University and is a graduate of the Human Rights Master Program at Peking University Law School. He also holds a bachelor's degree in sociology.
Jimi Blue OCHSENKNECHT (Germany)
Musician and Actor
Jimi Blue OCHSENKNECHT is one of Germany's most popular young stars - numerous awards such as the Bunte New Faces Award, the Undine Young Talent Award and the Diva Award show: Jimi Blue Ochsenknecht is also one of Germany's most talented young actors. With a gold record for his debut album "Mission Blue" for more than 100 000 CDs sold and three Top 20 hits in Germany, the 29-year-old is also successful as a singer. In January 2013, he made his catwalk debut at the Berlin Fashion Week at Michael Michalsky's show. In July 2014, heal so presented his own fashion label "Racks and Rookies", and in 2017 he walked for Riani and S Oliver. Since 2013, Jimi Blue Ochsenknecht has been on the road as DJ Brando and toured throughout Germany with MTV in September 2014 and is the face of the new channel Nicknight. Since 2010, he has had his own show on "Cartoon Network"with "Network Praktikanten - Jimi und Mitja machen den Jobcheck" for which he was awarded the "MIRA Award" and the "White Elephant" in 2014. In June 2016, the comedy "Seitenwechsel" with Wotan Wilke Möhring and Anna Maria Mühe was released, in January 2016 "Die wilden Kerle 6". In 2018, he participated in the RTL dance show "Let's Dance", but had to drop out due to an injury. In September 2018, his first cookbook was published by Callwey Verlag. Under the name "Horizont" he has his own wine brand."Ginger Sound" is the name of his ginger liqueur. In fall 2020, he took part in the first season of the cooking show "Masterchef Celebrity" and hosted the talk show "Aftersun" three times a week live on RTL2 in August and September. After more than 10 years of music abstinence, he releases his new single "Nicht Allein" in mid-March.
Introducing Lisanne van Oosterhoud
Lisanne VAN OOSTERHOUD (Netherlands)
Entrepreneur and sustainability advocate
Lisanne VAN OOSTERHOUD is a young entrepreneur and sustainability advocate who lives in the Netherlands. She has a background in Biology and Biomedical Sciences and tries to contribute in as many ways as possible to help the transition towards a more social, inclusive, fair and nature-positive food system. Most of what she does focuses on ways to empower, unite and create awareness for what is already there. It brings her joy to see many amazing initiatives that show a glimpse of our future, and hear wonderful ideas coming from young people, which she thinks deserve to be seen and heard, and she really enjoys talking to people from other countries, cultures, or religions about what food means to them. In the Netherlands, she has set up a youth network, works in a short chain food network company and organizes activities and workshops, for instance a green walk she did recently. In addition, she is involved in two city boards focusing on how to unite policy, organizations and food initiatives to cooperate towards a circular, healthy, and inclusive city. Food has power, let's use it for the good!
Introducing Mariah Gladstone
Mariah GLADSTONE (United States)
Indigenous Chef, Founder of Indigikitchen
Mariah GLADSTONE (Blackfeet, Cherokee) grew up in Northwest Montana. She graduated from Columbia University with a degree in Environmental Engineering and returned home where she developed Indigikitchen. Indigikitchen focuses on revitalizing Native foods of the Americas through digital media and videos. Mariah has been recognized as a "Champion for Change" through the Center for Native American Youth, a "Culture of Health Leader" through the Robert Wood Johnson Foundation, and an MIT Solve Indigenous Communities Fellow. She serves on the board of the FAST (Food Access and Sustainability Team) Blackfeet. Mariah is a Sloan Scholar currently completing her Master's Degree at SUNY - ESF through the Center for Native Peoples and the Environment.
Introducing Meera Dasgupta
Meera DASGUPTA (United States)
2020 United States Youth Poet Laureate
Meera DASGUPTA is the youngest United States Youth Poet Laureate appointed in the history of the country. She is also the first U.S. Youth Poet Laureate to have been appointed from New York (as well as the Northeastern region) and the first Asian-American Youth Poet Laureate of the United States, a program pioneered by Urban Word NYC. Born in Queens, she is a fierce advocate for student voice and gender equality, having worked throughout the city on various projects in order to empower young women and to increase civic engagement among other students her age. A 2020 United Nations Global Goals Ambassador, Federal Hall Fellow, Climate Speaks Winner, & Scholastic Arts and Writing Winner, she has performed at the Apollo Theater, the Rotary Peace Fellowship Alumni Association's inaugural Global Cyber Peace Conference, the United State of Young Women, and more. Meera has facilitated poetry workshops for Apple, been featured in Poets & Writers Magazine, and has been profiled in a New York City ad campaign for her work around climate advocacy. Meera is presently a senior at Stuyvesant High School and hopes to continue to utilize the intersection between social justice and poetry to uplift the voices of historically underrepresented communities.
Mike KHUNGA (Malawi)
Youth Leader for Nutrition
Mike KHUNGA is a strong Youth Leader for Nutrition and has represented Malawi at global events like TICAD7, Global Gathering Nepal and at the Mandela Global Citizen Festival. He was also the Youth Vice-Chair of the United Nations Food Systems Summit's Action Track 5 and, as an active member of the Civil Society Organisation Nutrition Alliance (CSONA), he is currently leading youth nutrition projects in Malawi, empowering youth to become nutrition champions.
Introducing Mustapha Diyaol Haqq
Mustapha DIYAOL-HAQQ (Ghana)
Artificial Intelligence Researcher
Mustapha DIYAOL-HAQQ is the co-founder of Okuafo Foundation, a social enterprise that is providing farmers across West Africa with low-cost precision agriculture services. Okuafo Foundation works on delivering real-time AI-powered early pest detection through its smartphone app, Okuafo AI. Using the app, farmers can monitor their crops for pests and take sustainable actions that no only ensures the protection of the food, but also protects the environment from harmful chemicals through wrong pesticide use. With Okuafo Foundation's shared device program, a farmer is selected as a lead and given a smartphone with the Okuafo AI app installed and he or she serves a community, reaching about 50 farmers in a community.
Introducing Natalie Prabha
Natalie PRABHA (Malaysia)
Vegan fashion model
Natalie PRABHA is a professional model, stylist, world traveller, and photographer. She is passionate about healthy recipe creation focusing on plant-based foods, and is a big advocate on sustainable living. Natalie believes in spreading her message through positivity and kindness.  She encourages her followers to try their best rather than achieve for perfection in the path to living a more sustainable lifestyle for the betterment of the planet.
Dr Rachel V. BROWN (Jamaica)
The Every Mikkle Foundation executive director and Co-founder
Dr Rachel V. BROWN is a 30 year old proud Jamaican woman who has recently began as a lecturer at the Ghana Institute of Journalism. In 2020, she earned her PhD from Universitat Autònoma de Barcelona with a thesis focusing on the impact of Social Media Activism. She earned her Master's degree in Law from Wake Forest University, and her Bachelor's degree from the University of Southern California. She is the Co-founder and Executive Director of the Every Mikkle Foundation and the Vice President of Global United Diaspora. Her work has taken her to 31 countries, where she has conducted projects in many fields including ending hunger, the environment, youth advocacy, women's empowerment, health, culture, education, the performing arts, and sports. In 2019, she was named one of the "30 under 30 Caribbean American Emerging Leaders/Change Makers". She has also served as a Global Youth Ambassador for A World At School since 2015. Dr Brown is an activist who believes we have the power and duty to heal, protect, and restore our earth and its people by first educating others and then implementing impactful changes.
Introducing Sambat Ranabhat
Sambat RANABHAT (Nepal)
Agiculturist, Climate Activist and Content Creator
Sambat is a climate activist and social media influencer. He is pursuing a Master's degree in Soil Science and Agri- Engineering. Recently, he started working as the Program Officer at Local Initiatives for Biodiversity, Research, and Development (LI-BIRD, Nepal) and also as a volunteering member at Asia Pacific Forest Communication Network (APFCN-FAO, Forestry) and YOUNGO, Agriculture Working Group. He is very active on social platforms (YouTube, Tiktok, and LinkedIn) to create awareness among local and global community people to develop sustainable agriculture practices, food systems, and climate resilience strategies. In 2021, Sambat received the International Scientist Awards 2021 for Engineering, Science, and Medicine.
Introducing Sophie Healy-Thow
Sophie HEALY-THOW (Ireland)
Youth Leader for Nutrition
Sophie HEALY-THOW is a youth activist who promotes Food Systems Transformation. She is a Lead Group Member of the Scaling Up Nutrition Movement (SUN), serves on the Boards of the charities ActionAid UK and the Emergency Nutrition Network. Sophie is one of the 10 women leaders featured in the Disney book 'Choose to Matter' by ESPN presenter Julie Foudy which encourages young women to find the leader within and was recognised by TIME magazine as one of the most influential teens. More recently she was named by Food Tank as a Young Person Inspiring Change Across the Food System, spoke about the importance of youth in food systems transformation at the Nobel Peace Prize and co-founded Act4Food Act4Change.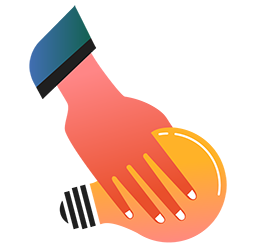 Let's create a better food future, together.
Be part of the solution.