masterclasses
Masterclasses - Millets 20231120
Masterclass on Millets
Drawing on the experiences of Ms Shauravi Malik, co-founder of Slurpp Farm, an Indian start-up that uses innovation and creativity to reintroduce sustainable, nutrient-dense and diverse ingredients into children's diets, and Ms Joanna Kane Potaka, Deputy Executive Director for Strategy, Engagement and Impact at the International Rice Research Institute (IRRI), the masterclass shed light on their journeys and provided key insights and practical tools for building a business around millet.
20 November 2023
masterclasses
Masterclasses - Food waste 20231017
Masterclass on food waste - how to develop and start your own social impact business?
Drawing on the experience of the co-founder of Too Good To Go, the masterclass raised awareness of the issue of food waste and provided participants with essential skills and competencies for becoming active in social entrepreneurship to tackle some of today's global challenges.
17 October 2023
masterclasses
Masterclasses - The Right to Food 20230919
The Right to Food: How to Become an Effective Youth Advocate
The masterclass, organized jointly by Consumer International and FAO, enabled participants to acquire the necessary knowledge and skills to explain the right to food and its link with consumer advocacy. It provided them with the tools to effectively secure this right for all, by learning how to design campaigns, create networks and coalitions and engage with governments and businesses to ensure that consumers' rights to food are respected, protected, and fulfilled.
19 September 2023
masterclasses
Masterclasses - Visualizing Impact 20230412
Visualizing Impact: Mastering the Art of Visual Storytelling for Entrepreneurs in the Social Sector
Watch our first-ever Youth Food Lab Masterclass and learn how to use visualization to grow and scale social business ideas. This Masterclass was facilitated by Piera Mattioli, a (digital) Nomad Service Designer with 8+ years of experience as a Corporate Changemaker.
11 April 2023
masterclasses
Masterclasses - From trees to wellness 20230323
From trees to wellness: how forests benefit our mind and body
In today's highly mechanized, sophisticated, and stressful world, this session aims to highlight the value and potential of forests as restorative and therapeutic sources and tools. This Masterclass, organized by the Mediterranean Youth Task Force of the Silva Mediterranea Secretariat of FAO, celebrates the International Day of Forests theme (Healthy forests for healthy people). The session begins with a presentation on forests and health by keynote speaker, Professor Laura Secco, and it is be followed by the presentation of two young researchers, Dr. Aynur Mammadova post-doctoral researcher and Aisling Sealy Phelan, phD student from University of Padova.
23 March 2023
masterclasses
Masterclasses - Sustainable Packaging Masterclass 20221010
Sustainable Packaging Masterclass
The World Food Forum, the Extreme Tech Challenge, and Wageningen University and Research co-organize a a Masterclass on Sustainable Packaging. Featuring:
Ignacio Parada da Fonseca, CEO & Co-Founder, BioElements
Kritika Tyagi, Co-Founder & Head of Product, erthos
Lori Goff, CEO & Founder, Outlander Materials
Eelke Westra, Program Manager - Sustainable Packaging, Wageningen University & Research
10 October 2022
masterclasses
Masterclasses - Communication Bootcamp Masterclass 20220930
Communication Bootcamp Masterclass
As part of the Engaging Communication for Innovation Bootcamp (ECIB), the World Food Forum holds a masterclass with Untold Content.
30 September 2022
masterclasses
Masterclasses - Scaling up regenerative agriculture in the Andes 20220902
Scaling up regenerative agriculture in the Andes
The BioMio-WFF Masterclass introduces the audience to:
the architecture and real-world uses of a blockchain platform dedicated to sustainable agriculture
the science behind creating a peat-free substrate
identifying microbiological indicators of carbon capture and soil regeneration
the importance of creating a carbon-monitoring methodology
a more efficient model of regenerative agriculture through precision agriculture, big data, machine learning and companion planting
02 September 2022
masterclasses
Masterclasses - Innovation toolkit webinar 20220428
UN System Staff College Hosts Innovation Toolkit Webinar to Foster Innovation
The United Nations System Staff College (UNSSC) in collaboration with the World Food Forum (WFF), the International Fund for Agricultural Development (IFAD), the World Trade Organization and Accenture Interactive hosted a webinar to upgrade the knowledge, insight and capacities of a new generation through the utilization of the UN Innovation Toolkit.
28 April 2022
masterclasses
Masterclasses - Forest photography & video 20220414
Forest photography & video 101 with Michele Curel and Ramon Casacuberta: The Basics
This masterclass offered an introduction to photography and video to carry out projects that narrate what is happening in our forests and the people behind them. On the technical side, the Masterclass addressed recommendations on what to keep in mind in terms of lighting and equipment to be able to obtain better and diverse images.
14 April 2022
masterclasses
Masterclasses - Workshop Quebec-Africa 20220308
Workshop Quebec-Africa (In French)
This Francophone workshop, organized by the Ministère des Relations internationales et de la Francophonie (MRIF) and the Offices jeunesse internationaux du Québec (LOJIQ) of the Government of Quebec, addressed common issues for the next generation of farmers in Quebec and in French-speaking African countries, and presented promising and innovative projects of young farmers and/or entrepreneurs that will allow for the positive and sustainable transformation of our agrifood systems.
8 March 2022
masterclasses
Masterclasses - Promoting decent jobs 20211124
Promoting decent jobs for youth in food systems (ILO)
This interactive masterclass explores the challenges and opportunities for young people to access decent jobs in food systems, particularly in the rural economy and in light of the COVID-19 pandemic. Register to learn about innovative youth-led solutions designed to promote more and better jobs for youth in rural areas.
24 November 2021
masterclasses
Masterclasses - Challenging the Myths of Meat 20211116
Challenging the Myths of Meat: sustainability and innovation in grazing systems (Chipsafer)
When you think "meat", what comes to mind? If the answer is climate change, deforestation or cruelty we wouldn't be surprised! Join experts in this masterclass as they reflect on the Uruguayan grazing system, delve into the lesser-known aspects of beef production on grazing systems and challenge some of the preconceived notions surrounding meat production.
16 November 2021
masterclasses
Masterclasses - Nuclear science 20211004
Nuclear science and techniques for food and agriculture (FAO-IAEA)
Featuring a demonstration of plant breeding and sterile insect technique, FAO and IAEA scientists present this masterclass on ways they can help countries tackle key challenges in food and agriculture through capacity development, technology transfer and nuclear science career pathways.
4 October 2021
masterclasses
Masterclasses - Tech-skills for water management 20211004
Tech-skills for youth-led sustainable water management (UNIDO)
In the context of more countries facing water scarcity issues exacerbated by climate change, UNIDO launched their H2O Maghreb project . Watch this masterclass and find out how this project contributes not only to sustainable water management, but also to empowering the next generation of female water technicians in Morocco!
4 October 2021
masterclasses
Masterclasses - Revolutionizing food education 20211004
Revolutionizing food education in youth for more sustainable food pathways
In this masterclass on school-based food and nutrition education, FAO and UNICEF lay out a vision for school food education that encourages and enables health-promoting and sustainable food practices and outlooks from all actors (students, parents, teachers etc.).
4 October 2021
masterclasses
Masterclasses - Blockchain 101 20211004
Blockchain 101 (FAO/WFP/IFAD)
Did you know that Blockchain is the technology behind cryptocurrencies? This masterclass brings together the Rome-based agencies to explore how blockchain can play a crucial role in helping to achieve the Sustainable Development Goals and improve our agrifood systems.
4 October 2021
masterclasses
Masterclasses - Attract youth into agriculture 20211004
How can we attract youth into agriculture? Exploring youth as drivers of agricultural economic growth in Malawi, Rwanda, Tanzania and beyond (Clinton Foundation)
Touching upon global youth employment issues in agriculture, this masterclass showcases youth voices in the agricultural sector, examining programs around the world that are successfully working to draw young people into agribusiness and empowering them as drivers of economic growth.
4 October 2021
masterclasses
Masterclasses - International Coffee Day 20211001
International Coffee Day - From cup to bean (Slow Food Coffee Coalition)
Led by the Slow Food Coffee Coalition and Youth Network, this masterclass will explore the world of coffee, presenting the journey backwards, from cup to bean. You'll learn everything you need to know about the coffee value chain - from the socio-economic challenges of the farmers up to the coffee reaching the final consumer.
4 October 2021
masterclasses
Masterclasses - Hungry for a kinder world 20210928
Hungry for a kinder world: a simple idea to fight food waste
In this masterclass, Food Cloud and WFF Champion, Natalie Prabha discuss how young people can support the fight against the twin issues of food waste and food security.
28 September 2021
masterclasses
Masterclasses - Success Mindset 20210922
Success Mindset: Compétences entrepreneuriales pour l'action des jeunes
Cette masterclass interactive du WFF (World Food Forum) s'appuie sur une étude de cas spécifique du projet Mashrou3i pour comprendre et développer un "état d'esprit de réussite". Elle présente également le programme d'apprentissage en ligne HP LIFE pour promouvoir l'esprit entrepreneurial et la création d'entreprises. Les participants apprendront ce que signifie un état d'esprit de réussite, de quelle manière le développer, et comment cela peut aider à la réussite pour l'avenir.
22 September 2021
masterclasses
Masterclasses - Creativity and innovation 20210915
Creativity and innovation for the circular economy: the contribution of young people
With the Italian Minister of Youth Affairs, Department for Youth Policy and Universal Civic Service, FAO, and Italian Youth Council (CNG), this masterclass discusses how young people can play a role in circular economies (using the reuse, renew, regenerate and recycle strategies) to prevent wastage in our agrifood systems.
15 September 2021
masterclasses
Masterclasses - Foodtech Venture Day 20210909
Foodtech Venture Day - Japan
This masterclass examines 10 start-ups to illustrate how Japanese tech innovators are addressing global issues related to healthy populations and food.
9 September 2021
masterclasses
Masterclasses - Better Food Future 20210701
Masterclasses for a Better Food Future: Experiences from Japan about food systems in a circular economy (Docuseries)
This six-part masterclass docuseries highlights innovations from Japan, presenting six ideas and actions that close value loops to prevent wastage, optimize the use of our natural resources, and enhance local biodiversity in our food systems.
July 2021
masterclasses
Masterclasses - Integral Ecology 20210715
Integral Ecology
This masterclass, led by the Economy of Francesco, discusses how the Integral Ecology perspective, where Young economists, entrepreneurs and change-makers are invited to explore models for infusing economics with ethical values and debate Integral Ecology in relation to topics such as energy access, food systems, gender inequality and more.
15 July 2021
masterclasses
Masterclasses - Community Supported Agriculture 20210622
Leveraging youth-led Community Supported Agriculture for sustainable food systems (IFAD)
Featuring youth practitioners, academia and young agricultural professionals, this masterclass shares a deep dive into Community Supported Agriculture (CSA), an innovative production and marketing scheme that directly links producers and consumers in the production and consumption of agroecological and organic food, which benefits the environment and human health while increasing income.
22 June 2021
01 - What are the World Food Forum Innovation Masterclasses?
The WFF Innovation Masterclasses are virtual events, ranging from 45 to 90 minutes in length, where experts and youth leaders are able to share stories of actionable solutions that can help transform our agrifood systems. Through individual presentations, panel discussion roundtables, talks and stories, these masterclasses aim to engage, educate, inspire and mobilize a global audience to take action for creating a better food future.
02 - How to organize a World Food Forum Innovation Masterclass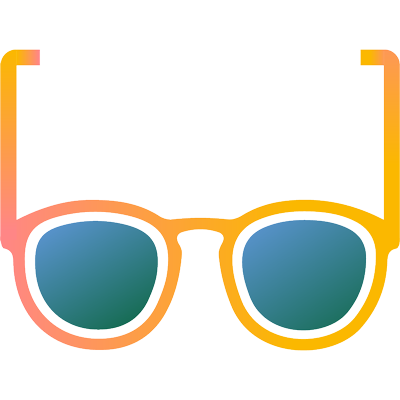 Masterclasses - 1 Read
Read
Make sure you read the information provided on this page to have an idea of what a masterclass is.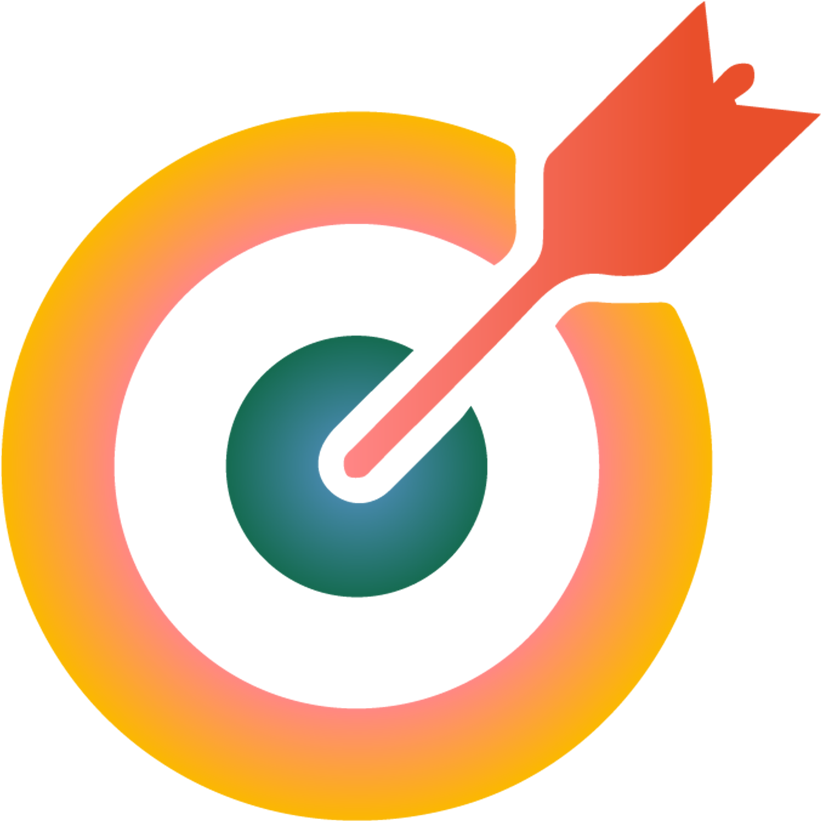 Masterclasses - 2 Focus
Focus
Choose a focus for the masterclass based on your work, research, experiences or ideas that could contribute to transforming our agrifood systems.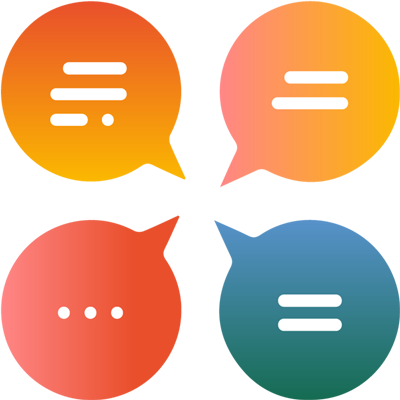 Masterclasses - 3 Discuss
Discuss
Discuss your idea with others and fine-tune the title, agenda and suitable activities and tools for your virtual masterclass.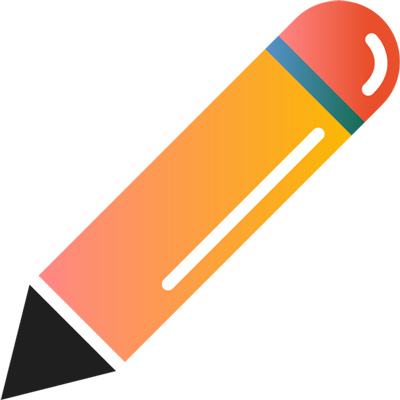 Masterclasses - 4 Submit
Submit
Put your thoughts in writing, submit your idea, and wait for a response from the WFF team within five working days!
03 - Key ingredients for a successful masterclass
To help make your masterclass as impactful as possible, be sure to have: an innovative and pertinent topic, an inspiring framework, passionate speakers, sound logistics, effective discussion leaders, interaction, active event promotion, and dissemination of outcomes among youth in your region and around the world.
The WFF team is ready to support you by inviting an enthusiastic audience, promoting your WFF Innovation Masterclass on social media, and potentially connecting you with youth and experts in other WFF tracks to join your masterclass as speakers, audience, or co-organizers.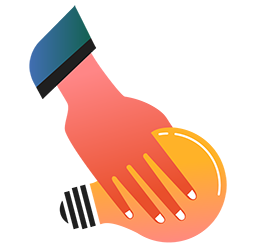 Let's create a better food future, together.
Be part of the solution.