Food for the Future Podcast
Our agrifood systems are under constant stress. Global crises such as pests, diseases, climate change and the COVID-19 Pandemic pose constant threats to global food security. This is Food for the Future, where Lindsey from the World Food Forum and Sara from Kitchen Connection interview young trailblazers serving up change in their industries across the agrifood chain.
Episode 10
Indigenous Peoples Food Systems are Game Changers
In this final episode, Josiane from the FAO Indigenous Peoples Unit meets Mariah Gladstone Blackfeet (Piikuni) and Cherokee (ᏣᎳᎩ) from the base of the Backbone of the World in the United States. She is the founder of "Indigikitchen", an online teaching tool dedicated to revitalizing traditional Native foods. Mariah, who joined the World Food Forum this week, discusses with Josiane how Indigenous Peoples' food systems are game changers and how they support biodiversity conservation.
Episode 9
Call to Action
Josiane, Makanalani and Malachi continue their conversation at the World Food Forum about the Indigenous Youth Campaign and why it is meaningful.
Episode 8
"This Campaign is Our Vision"
Josiane from the Indigenous Peoples Unit in FAO meets up with Makanalani Malia Gomes, Kanaka Maoli (Native Hawaiian) and Filipina, the Global Indigenous Youth Caucus co-chair and Malachi Johnson, a Gooreng Gooreng Traditional Owner from the Great Barrier Reef and also a member of the Indigenous Youth Caucus. Malachi is Gooreng Gooreng and South Sea Island, descendant from Port Curtis and Coral Coast region on the Great Barrier Reef. The three of them explored the subject of Indigenous Youth and Peoples' knowledge and food system and talked about the Indigenous Youth Campaign launch this week at the World Food Forum.
Episode 7
Indigenous Youth Working Together for a Better Future
Today we meet Josiane from the FAO Indigenous Peoples Unit and Tecumseh Ceasar of the Matinecock Turkey clan, Montaukett, and Unkechaug Decent. Together they discuss the strong bond built with FAO throughout the years to push the voices of the Indigenous Youth forward.
Episode 6
Empowering Youth for Peace
In this episode, Lindsey interviews Katarina Polomska, an inspiring youth leader dedicated to youth taking a leading role in policy making toward peace and more.
Episode 5
Decolonizing Your Diet for a Better Food Future
In this episode, Sara talks with Amaeze Madukah, registered dietician, Founder of the health Consultancy Life's Recipe, and co-Founder of the Diverse Nutrition Association. They discuss utilizing a Health At Every Size framework, the history of colonization in the food supply, and give examples of diverse healthy meals. Join us!
Episode 4
Public Health and the Food System 101
In this episode, Sara talks with Sarah Reinhardt, Senior Analyst for Food Systems and Health at the Union of Concerned Scientists to serve up a crash course on the intersection of Public Health and the Food System.
Episode 3
Peruvian food... for the future
In this episode, Lindsey interviews one of Peru's most influential food figures, Malena Martinez of Mater Iniciativa about biodiversity, global demand and personal food memories.
Episode 2
Undoing Racism in the Food System
In this episode, Sara talks with anti-racist historian and educator David Billings about the importance of dismantling racism if we hope to build a more sustainable food system.
Episode 1
School Gardens: Education of the Future
In this episode, Lindsey chats with Ana Laura Paiva, urban gardner from Home Grown Gardens LA in Los Angeles, CA about the connection between school gardens and education. She also shares some tips about what listeners can do at home or at local schools to start gardens!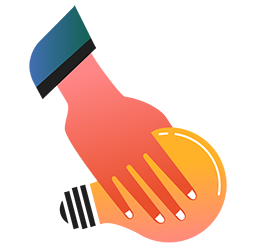 Let's create a better food future, together.
Be part of the solution.