In 2021, the WFF created a series of podcasts called Food for the Future where WFF Head of Culture Lindsey Hook, in partnership with Kitchen Connection, interviews young trailblazers serving up change in their industries and communities across the agrifood chain.
Food is medicine ep.2
Healthy diets, food security and gastronomy sustainability
In this episode, we are joined by Chef Rodrigo Pacheco from his restaurant in Ecuador. Rodrigo is the Chef & Founder of BocaValdivia, and he is also a UN FAO Goodwill Ambassador who works with young people to encourage them to take their health & that of the planet into their own hands. Rodrigo tells us about how he utilizes creative gastronomy as a tool to take action against climate change and redefines gastronomy and the role of a chef in that context while honoring Ecuador's culture and history.
Food is medicine ep.1
Medicine, heathy diets and climate change
With the increased pollution caused by greenhouse gas emissions, environmental changes as well as changes in lifestyle, respiratory and hearing diseases are becoming more common. In this episode, otolaryngologist Prof. Lino Di Rienzo Businco and audiologist Dr. Pasquale Davide Longo explain to us the main causes of ear, nose, and throat diseases in adults and children and how climate change affects our health. Furthermore, we discuss the social and economic consequences of these diseases and talk about new technologies and strategies that could help medical professionals to make early diagnoses, prevent chronicity and stop the evolution of the diseases.
Episode 11
Community action in big food - Danone Institute North America
On this episode, we had the privilege to interview Dr. Leslie Lytle, Ph.D., President of Danone Institute North America (DINA) and Adjunct Professor at the Gillings School of Global Public Health at the University of North Carolina, to get her perspective on local community and youth involvement for nutrition and agrifood systems. Tune in as we get her advice on applying to the DINA Sustainable Food Systems Initiative and more. Learn more about the competition.
Episode 10
Indigenous Peoples Food Systems are Game Changers
In this final episode, Josiane from the FAO Indigenous Peoples Unit meets Mariah Gladstone Blackfeet (Piikuni) and Cherokee (ᏣᎳᎩ) from the base of the Backbone of the World in the United States. She is the founder of "Indigikitchen", an online teaching tool dedicated to revitalizing traditional Native foods. Mariah, who joined the World Food Forum this week, discusses with Josiane how Indigenous Peoples' food systems are game changers and how they support biodiversity conservation.
Episode 9
Call to Action
Josiane, Makanalani and Malachi continue their conversation at the World Food Forum about the Indigenous Youth Campaign and why it is meaningful.
Episode 8
"This Campaign is Our Vision"
Josiane from the Indigenous Peoples Unit in FAO meets up with Makanalani Malia Gomes, Kanaka Maoli (Native Hawaiian) and Filipina, the Global Indigenous Youth Caucus co-chair and Malachi Johnson, a Gooreng Gooreng Traditional Owner from the Great Barrier Reef and also a member of the Indigenous Youth Caucus. Malachi is Gooreng Gooreng and South Sea Island, descendant from Port Curtis and Coral Coast region on the Great Barrier Reef. The three of them explored the subject of Indigenous Youth and Peoples' knowledge and food system and talked about the Indigenous Youth Campaign launch this week at the World Food Forum.
Episode 7
Indigenous Youth Working Together for a Better Future
Today we meet Josiane from the FAO Indigenous Peoples Unit and Tecumseh Ceasar of the Matinecock Turkey clan, Montaukett, and Unkechaug Decent. Together they discuss the strong bond built with FAO throughout the years to push the voices of the Indigenous Youth forward.
Episode 6
Empowering Youth for Peace
In this episode, Lindsey interviews Katarina Polomska, an inspiring youth leader dedicated to youth taking a leading role in policy making toward peace and more.
Episode 5
Decolonizing Your Diet for a Better Food Future
In this episode, Sara talks with Amaeze Madukah, registered dietician, Founder of the health Consultancy Life's Recipe, and co-Founder of the Diverse Nutrition Association. They discuss utilizing a Health At Every Size framework, the history of colonization in the food supply, and give examples of diverse healthy meals. Join us!
Episode 4
Public Health and the Food System 101
In this episode, Sara talks with Sarah Reinhardt, Senior Analyst for Food Systems and Health at the Union of Concerned Scientists to serve up a crash course on the intersection of Public Health and the Food System.
Episode 3
Peruvian food... for the future
In this episode, Lindsey interviews one of Peru's most influential food figures, Malena Martinez of Mater Iniciativa about biodiversity, global demand and personal food memories.
Episode 2
Undoing Racism in the Food System
In this episode, Sara talks with anti-racist historian and educator David Billings about the importance of dismantling racism if we hope to build a more sustainable food system.
Episode 1
School Gardens: Education of the Future
In this episode, Lindsey chats with Ana Laura Paiva, urban gardner from Home Grown Gardens LA in Los Angeles, CA about the connection between school gardens and education. She also shares some tips about what listeners can do at home or at local schools to start gardens!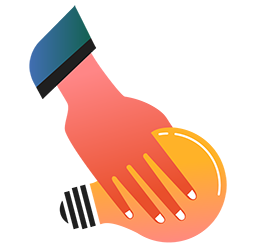 Let's create a better food future, together.
Be part of the solution.