Partner with us
Strategic partnerships that support the empowerment of youth are the very heart of all the World Food Forum (WFF) does.
Considering the growing challenges facing our agrifood systems, we believe that only through strategic and collaborative partnerships can we drive a shared vision of an empowered global youth actively contributing towards a better food future for everyone, everywhere.
Join us in this exciting journey as we empower a global movement of young leaders actively shaping our agrifood systems. Through our partnerships, we can ensure that youth are not only the future of our agrifood systems, but also the present.
Ready to partner with us? Complete the partnership application form.
Want to learn more? Download our partnership guide.
Call for flagship event sponsors
Each year, the WFF culminates its activities and actions in a jam-packed flagship summit and festival full of statements from global leaders, debates, innovations, scientific research and cultural celebrations. In 2021, the WFF flagship event hosted over 100 events and sessions and attracted an audience of over 22 000 youth spread across multiple countries and continents.
We are actively seeking sponsors for the flagship event and beyond. As a sponsoring partner, you will receive visibility and institutional benefits drawn from a range of strategic, branding and exhibition opportunities. You will also be supporting the next generation of leaders, United Nations agencies and distinguished partners from around the world to create a better food future for everyone, everywhere.
Explore this value-based sponsorship opportunity and help us co-create this premier global youth summit by emailing [email protected].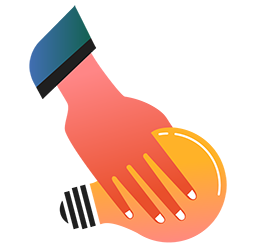 Besoin de plus d'informations ?
Créons un avenir alimentaire meilleur.
Faites partie de la solution.